To get the colors of your aquarium popping and your fish and reef to flourish, you need a solid lighting system.
We tested the Kessil A80 for a couple of months to see how it fared with our aquarium before writing up this review. We have to admit; the results were very positive.
We're highly impressed with the sleek design of this powder-coated aluminum model. The build quality is excellent, and it's one of the smallest LED light set-ups on the market, Amazon or otherwise. The quick installation is the icing on the cake.
The Kessil A80 Tuna Blue LED Light with Mini Gooseneck is the smallest LED made by this company to date. This thing is perfect for nano reef tanks. For its size and price, it's pretty impressive as the light covers a full 24-inch spread. Additional features include an advanced, silent cooling system. You can also control the color and intensity with ease, and the unit is maintenance-free!
To kick off our Kessil A80 review, let's take a glimpse at the key differences between Kessil's leading models.
Tuna Sun Vs Tuna Blue Key Difference
Considering we have two great options from Kessil, should you opt for a Tuna Sun or a Tuna Blue? It depends on whether you're running a saltwater/reef tank or a freshwater/planted tank.
While the Tuna Sun generates a good deal of light, it's only suitable for small fish tanks with LPS coral (medium to low lighting). The lighting has a spectrum of 6000-9000 Kelvin, which is perfect for LPS growth and freshwater plants.
On the other hand, SPS corals display excellent growth under the Kessil A80. It's worth noting that you're better off with Kessil's A160 or A360 line if your fish tank is larger.
Kessil A80 Tuna Blue Review
Design and Build
The Kessil is heavier than expected yet full of features for intermediate and more advanced aquarists. Its high-end passive cooling system doesn't have a fan, which means it's completely silent.
This aquarium light is perfect for fish tanks in a bedroom or an office since it's compact enough for small tanks yet quiet enough not to disturb your work or sleep experience. You're unlikely to get splash-back or salt creep with this LED light setup.
The Kessil A80 Tuna Blue comes with the following bundled into the box:
LED Light
Mount
Power adapter
Mini gooseneck
The LED light itself includes:
Power on/off buttons
Top Color intensity control dial
Top Light intensity control dial
Port to link to Spectral Controllers
The body of the light is compact and measures just 10mm thick. The design is smooth, and the rounded shape is stylish. The LED is made from powder-coated aluminum.
Although it's small, this model packs the same power as Kessil's heavy-duty versions, such as the A160 and A360 lights. It's powered by 100-240V AC input and 24V DC power. At maximum output, the Kessil will only use 15W of power, a very reasonable amount of power consumption thanks to the high efficiency LED lighting array!
Like Kessil's other designs, the A80 incorporates a dial to control color. There's another dial to manipulate the intensity. This new model comes with a 0-10v input for use with Kessil's spectral controller or third-party spectral control devices.
A mini gooseneck screws into the LED light and attaches to the mount. This gives you full flexibility with placement.
The Lighting
You can expect the same quality of lights as you would with Kessil's more powerful models. Due to its compact spread, you should use the A80 on top of smaller tanks or larger setups containing only fish. This fixture's maximum coverage is 24 inches, with 14 inches perfect for organisms that need especially high light output.
The Dense Matrix Array incorporates a cluster of 15 LEDs covering colors including:
These lights are designed not only to be functional but beautiful. The even color distribution creates a surface shimmer replicating tropical reef light in your aquarium. Any disco effects are also avoided thanks to the different wavelengths ideally arranged to interact with the lens and reflector.
The LED light itself will use15 watt at maximum output, giving you more bang for your buck. It's a great way to brighten up your tanks so you can enjoy healthy coral growth alongside everything else!
Some light designs shift in power output as you make adjustments to the spectrum. Thankfully with Kessil Logic, power use remains consistent throughout the 10K-actinic range!
The Light Distribution
The Kessil A80 covers tanks between 14" and 24". If you use the gooseneck to mount the Kessil A80, this will suspend the light at 15", giving you decent coverage for a shallow reef setup. The light, high-quality lens, and reflector maximize the broad spread of LED light so you can enjoy coverage of 24" at a height of 8".
The A80 will give your aquarium 24" coverage if you have a large fish-only tank that only calls for low light. For high light organisms in shallower tanks, you'll need a height of 4″ or less for optimal full spectrum penetration. The beneficial wavelengths will be scattered as the higher this unit sits. This makes the A80 ideal for nano reefs.
Pros
With a maximum power of 15 watts, the Tuna Blue aquarium light generates strong illumination while remaining efficient and economical.
The mini gooseneck mount is versatile and allows you to fully customize its settings.
It's small and perfectly designed for nano aquariums. Measuring 4.88" across and 0.98" high, the A80 is one of the smallest LED aquarium lights on the market.
Perfect color mixing avoids disco effect (color shadows)
It's simple to set up.
Comes with two tuning dials, one for color intensity and the other for light intensity.
Works well with rimmed or rimless tanks up to 1/8" thick.
Passive fan-less cooling system ensures it runs whisper-quiet – ideal for a bedroom or office.
Cons
While the Kessil A80 generates a broad spread of intense LED light, it's not suited for medium or large aquariums.
Does not include pre-programmed settings.
Unfortunately, the Kessil A80 doesn't give PAR readings.
The Kessil Tuna Blue A80 LED Frequently Asked Questions
Is there a timer on the Kessil Tuna Blue A80?
No, there is no timer to set; however, it is compatible with the Kessil Spectral Controller.
Does the Gooseneck fit any setup?                
The mount will fit any aquarium with a rim of up 1/8".
What are the power specifications for the Kessil Tuna Blue A80?
The power rating is 15 watts. The light runs on 100 to 240V AC input 24V output.
Does the Kessil Tuna Blue A80 feature pre-programmed settings?
No. The Tuna Blue A80 light only features two control knobs that you use manually. One dial is for color intensity and the other for brightness.
Final Verdict
To summarize this review: the Kessil A80 Tuna Blue LED light is small, compact, and remarkably efficient. It delivers ample light for smaller reef tanks or larger, fish-only tanks that need advanced lighting. If freshwater plants are what you keep, then the A80 Tuna Sun has a better light spectrum.
The A80 provides all of the stuff you'd expect from a modern coral LED light. Its state-of-the-art passive cooling system is perfectly silent. This means it fits neatly anywhere you need to sleep or concentrate. The gooseneck mount means there's no need to suspend it from the ceiling, making installation a cinch.
What's more, the sleek and compact powder-coated aluminum design ensures the Kessil is both functional and aesthetically pleasing! It's not bulky or unsightly like so many of the off-brand lights crowding Amazon.
On the downside, the A80 lacks PAR reading. There's no alarm or timer either. If you like preset weather settings, the A80 isn't the best choice. Fortunately, the manual tuning dials allow you to dial in your favorite settings with ease. I also recommend browsing Kessil's website as they break down the precise wavelength each setting generates.
We rate this top of the line model highly due to its affordability and features. Considering the size of this thing, we're impressed by how much light it kicks out. This is a fantastic LED light ideal for most aquarists, and we hope in a future model review we get to see PAR reading, a built-in timer, and other goodies.
We trust you've enjoyed this Kessil A80 review, and we urge you to bookmark our site. Pop back any time you want unbiased reviews on the best supplies for your aquarium. See you soon!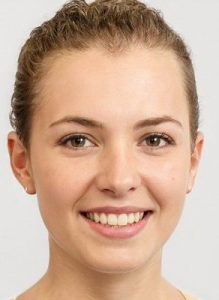 Latest posts by Kelly Stanley
(see all)