Aquarium powerheads are tools that not every beginning aquarist thinks about at first.
You might think that the flow generated by your hang on the back power filter is more than enough. But for aquariums with complex interior layouts or larger aquariums, a filter may not allow dead zones of cold, de-oxygenated water to be fully turned over.
Powerheads also offer several benefits to current and flow-loving pets, which we will discuss in this 2023 Buyer's Guide! Let's dive into the fascinating world of aquarium powerheads together, shall we?
12 Best Aquarium Powerheads
Image
Product
Features
Price
AQUANEAT 60/130/210/320GPH Aquarium Powerhead

Specification: Flow rate: 60GPH (230L/H); Recommend Tank Size: 5 Gal; Voltage: 110-120V/60Hz
Dimension: 3.25" x 2" x 1.25" (L x W x H); Diameter of intake: Inner: 13 mm, outer: 14.5 mm
Includes: Pump(mini-sized), aeration tubing
Wide application: Suitable for both freshwater and saltwater use, circulating, aerating, changing and pumping water and ensuring proper oxygenation for your aquarium tank, fountain, hydroponics to create a clean and healthy environment for your fish or turtles
Note: Must be completely submersed under water

Check Latest Price
Odyssea EX 350 DX Internal Filter Powerhead

Specification: Flow rate: 60GPH (230L/H); Recommend Tank Size: 5 Gal; Voltage: 110-120V/60Hz
Dimension: 3.25" x 2" x 1.25" (L x W x H); Diameter of intake: Inner: 13 mm, outer: 14.5 mm
Includes: Pump(mini-sized), aeration tubing
Wide application: Suitable for both freshwater and saltwater use, circulating, aerating, changing and pumping water and ensuring proper oxygenation for your aquarium tank, fountain, hydroponics to create a clean and healthy environment for your fish or turtles
Note: Must be completely submersed under water

Check Latest Price
Cobalt Aquatics Pump Nano-Flow 2600, 686 GPH

Super strong magnetic mount for up to 3/4" thick tanks.
Tough, wide angle ball joint to direct flow where you want it.
3 year warranty.

Check Latest Price
FREESEA Aquarium Wave Maker Power Head Circulation Pump

Aquarium Water Circulation: This wave maker pump simulates a gentle flow helping the tanks feel more like the ocean. It is designed to stir up debris and make wave in the water. In addition, this pump can be used to increase the oxygen level of the water
Powerful & Quiet: 6W, 1050GPH submersible powerhead is higher flow rates and lower energy consumption. Single head makes strong waves to circulate the water quietly and efficiently. The stable magnetic base reduces noise when running and prevents the pump from falling off
Easy to Install: With a magnetic bracket which is easy to install and allows you to position the pump virtually anywhere in your aquarium. A adjustable ring with fine slots prevent baby fishes, corals and sea stars from getting involved.The head rotates a full 360 degrees, offering full control of the direction of flow, creating natural water motion
Application: FREESEA wave pump improve water circulation and oxygenation, which is good for fishes' healthy growth. Constructed of Anti-corrosion titanium impellers, it can be used safely in both fresh water and salt water, all kinds of fish tanks, Water grass aquarium,coral aquariums
Satisfaction Guaranteed: Gain the confidence to go hard with us! In the remote possibility that you're not satisfied with our product, just contact us, and we will gladly give you a new Circulation Pump replacement. 12 Month Warranty and 24 Hour Professional After-sales Service

Check Latest Price
MarineLand Penguin Submersible Power Head

SUBMERSIBLE POWER HEAD: Marineland Penguin Submersible Power Head is silent, safe and reliable – for use in both freshwater and marine aquariums.
MAXIMUM OXYGENATION: The constant, powerful water flow maximizes oxygenation.
FLOW DIFFUSER: Direct water flow easily with the included flow diffuser.
THREE SIZES: Model 550 (145 GPH); 660 (170 GPH); and 1140 (300 GPH).

Check Latest Price
Hydor Koralia Nano 565 Circulation Pump

In a world where nano tanks rule, Hydor introduced a more powerful nano pump added to the Koralia Nano line, with the Koralia Nano 565, 565 gallon per hour flow rate.
Patented Magnet-Suction cup support for free positioning in aquariums. Works on glass and acrylic
Made in Italy
Compact design and low energy consumption

Check Latest Price

Our Top Pick

Hygger Quiet Magnetic Aquarium Wave Maker, 1600GPH DC 12V Powerhead

🐠【Adjustable Wave Pump】99% simulating the changeable current in the ocean and tidal variation, provides healthy environment for fish and corals. Max water flow is 1600GPH, perfect for 3 to 25 gallon samll fish tank, for saltwater and freshwater aquariums. Input: 100-240V. Output: DC 12V. Working watt: 3W to14W
🐠【Good Magnetic Mount】black small compact size wave maker pump, comes with magnet suction base, very easy to install and hide, it can hold on a tank with glass thickness up to 4.7inch. Must be fully submersible in water, suggest to place the wave maker at 5.9" to 7.9" under water. Magnet mount base is coverd in a rubber sleeve to prevent scrapes on glass tank
🐠【Multi-function Controller】this aquarium wave pump comes with an external led digital display controller with touch type buttons.You need to set it to local time before use, the controller divides a day into 5 time intervals and each has different preset wave. If you don't like the preset waves, you can set it by yourself, there are 4 wave modes, 4 wave working watts and 8 wave making speeds for chioce
🐠【Ultra Quiet Wavemaker】this inverter wave make powerhead is very quiet and energy saving.Mini size but very powerful to make waves in water, when contrast to traditional wave makers, it makes soft waves and waves is 360 degree diffusion. So you will hear almost no sound when it's working, sound lower than 30dB
🐠【All Parts Detachable 】it's easy to assemble and disassemble the wave pump by hands, easy to clean. The little propeller is coverd by shield, no worries for fish suction. Don't run the circulation wave pump dry, please keep the pump fully submerged in water. Power cord 5ft, wave pump cord 6ft. We provide 1year warranty for this aquarium wave pump

Check Latest Price
AquaClear 50 Powerhead

Increases water flow through a gravel substrate and improves its filtering efficiency
Provides stronger currents and consistent output over time
Maximum flow rate of 270 gph
Silent operation; Powerhead lifts water as well as moves it
Provides additional safe mechanical filtration

Check Latest Price
SUN 2 Piece JVP Series Submersible Circulation Power Head Pump

Wide-spread range which is ideal for freshwater or marine aquarium
Totally submersible and oil-free motor to avoid pollution to the living circumstance
360 degree rotation to allow full flow directions

Check Latest Price
AquaTop PH-35 Power Head

Fully Submersible
Suitable for both freshwater and saltwater use
Provides ideal and vital water movement for reef aquariums
Includes optional air intake and air regulator to aerate water
422 gallons per hour flow rate

Check Latest Price
MarineLand Maxi-Jet 1200, Multi-Use Water Pump and Power Head, Fully Convertible

Three Pumps in One
Turns powerhead in to a prop style circulation pump
The most fully adaptable pump available
Model Number: ML90512

Check Latest Price
Fluval Sea CP1 Circulation Pump for Freshwater & Saltwater Aquariums, 14345

Simulates natural reef currents to make your tank inhabitants feel at home
Compact-yet-powerful space-saving design minimizes tank intrusion
Adjustable 270-degree directional flow for custom currents
Secure, flexible mounting for easy installation and repositioning
Energy-efficient, European engineered and manufactured circulation pump for use in freshwater and saltwater aquariums up to 15 gallons

Check Latest Price
What Is An Aquarium Powerhead?
Aquarium powerheads do something that appears simple at first glance but actually provides a ton of benefits for any freshwater or marine aquarium. They are water circulation pumps that aren't (usually) attached to a canister or power filter. The sole purpose of an aquarium powerhead is to sit in your tank, draw in water, and push it right back out with force.
This current is the main draw. By acting as a circulation pump, a powerhead can mix layers of water that were previously dead zones in your tank. In smaller aquariums (30 gallons and under), this is rarely an issue with a standard power filter. Even an airstone can provide enough current to force mixing of all layers.
But in a larger tank (55+ gallons), a filter may not be enough to mix water throughout the entire tank evenly. Especially if the filter is rated for a smaller tank or the outflow is obstructed somehow. Water can pool behind decorations, on the opposite end of the tank, and in other spots.
These "dead zones" of no water flow can become depleted in oxygen and even be several degrees cooler than the surrounding water. If there is no water flow around your heater, it will also struggle to sense and maintain water temperature in your tank environment properly. A badly circulated tank will also throw off aquarium thermometers, as they will give a false reading if they are in a hot or cold area.
Some powerheads can even draw air from the atmosphere, adding bubbles to the current like an airstone would and increasing oxygenation in your fish tank. An optional air intake is a great feature to put to use if you don't mind the resulting stream of bubbles!
The Best Aquarium Powerhead Reviews
1. AQUANEAT 60/130/210/320GPH Aquarium Powerhead
AQUANEAT makes four models with outputs ranging from 60 to 320 GPH, but the larger output models quickly go out of stock due to higher demand. Affordable and energy-efficient, this is one of the best aquarium circulation pump designs for beginners to set up water movement in a marine or freshwater aquarium.
A plastic strainer over the intake ensures no incoming debris can damage the magnetic impeller, and pets don't stray too close to the intake's powerful flow. This aquarium powerhead does require full immersion in order to function properly. However, you also have the ability to use the included aeration line to force water into the outflow, simulating the results of surface wave action for oxygenation purposes!
2. Odyssea EX 350 DX Internal Filter Powerhead
If you are an aquarist looking for an aquarium powerhead for a smaller tank, then the Odyssea EX line is right for you. The EX 350 DX is rated for 40-60 gallon aquariums, turning over up to 6x the water volume per hour. External durable suction cups fix this unit to the glass rather than clips, but given how lightweight it is, it makes attaching and adjusting the internal powerhead much quicker.
I especially like the filter cone included with this unit. You have the option of using the included mesh casing or even filling the container with crushed lava rock for additional biological filtration capacity. The Odyssea EX 350 can even be attached to under gravel filters, increasing the flow rate and filtration capacity of the unit!
3. Cobalt Aquatics Pump Nano-Flow 2600
An aquarium powerhead for a medium to large reef tank need not be ugly or obtrusive. Cobalt Aquatic's Nano-Flow 2600 offers up to 686 GPH of flow while remaining discreet enough to be hidden behind live rock outcroppings or other decorations. Using only 4 watts of power, this is an especially efficient way to get water movement into your aquarium versus multiple powerheads.
Instead of suction cups, which can be vibrated out of place or lose adhesion, the Nano-Flow uses a strong magnetic clasp that will remain attached even through up to 3/4ths of an inch of aquarium glass. The tough, wide-angle ball joint also allows you to flexibly direct water at a high flow rate anywhere in the tank it is needed!
4. FREESEA Aquarium Powerhead
Combining the best of the circulation pump's ability to rotate with the rugged durability of a traditional powerhead, the FREESEA 1050 and 1600 GPH Aquarium Powerheads are hard to beat! Each unit has a flow control valve, allowing you to customize the flow rates for smaller tanks or medium current needs. At minimum flow, the FREESEA design is suitable for tanks as small as 20 gallons, while at the maximum output, it can be used even in an 80-gallon tank!
Each unit can rotate a full 360 degrees and uses a magnetic attachment on the base rather than suction cups to stay in place. This allows you to even adjust the placement of the powerhead without getting your fingers wet! The FREESEA 1050 is a singular unit, while the FREESEA 1600 is actually two powerheads sitting side by side.
The units can be directed separately, allowing you to customize the flow rate and direction even more effectively for your corals and fish!
5. Marineland Penguin Submersible Power Head Pump
Like all of the best aquarium powerheads, the Marineland Penguin is simple to install yet highly successful at operating as a circulation pump! Marineland has three models ranging from 145 to 300 GPH in power output. You also have the option of using an aeration valve to push not only water but oxygenated bubbles across your fish tank!
Thanks to the flow diffuser, you can direct water flow easily in any direction, ensuring no dead zones are left for cold or carbon dioxide to settle in. Since it's designed for saltwater and freshwater aquariums, the unit is entirely corrosion-resistant. Marineland has spent decades perfecting its filter and powerhead impellers. Despite this extreme reliability, they also offer a 2-year warranty on each unit, should the worst occur!
6. Hydor Koralia Nano Aquarium Circulation Pump
Compact and energy-efficient, the Hydor Koralia Nano is designed for smaller aquariums in need of significant flow, including small reef tanks and planted tanks. The most power unit outputs a very impressive 565 GPH, with the medium-sized model outputting 425 GPH and the smallest 240 GPH.
Unlike most aquarium pumps, the Hydors use patented magnetic suction cups to fix the circulation pump in place. These magnetic suction cups can be attached to both glass or acrylic and are easily adjusted from outside the tank.
They also have vibration dampening technology to prevent both you and your fish from being disturbed by the internal magnetic impeller!
7. Hygger Controllable Aquarium Powerhead and Wave Maker with Digital Led Display Controller
The Hygger Controllable Powerhead and Wave Maker offers a host of benefits like no other aquarium circulation pump! It is the best reef tank utility pump by far for tanks that feature fish, corals, and invertebrates found in the wave zone of coral reefs.
Not only does it make waves, but you can customize how those waves propagate through your saltwater aquarium. Sine waves, pulse waves, and random wave generation are all possible. The unit can also be programmed with a digital display controller to generate a given pattern at up to five different time intervals.
You also have the option of creating a steady flow throughout your saltwater tank, just like a traditional powerhead! This flow can be adjusted using three separate speed/power settings. The unit itself is extremely quiet, only putting out 20-30Db of sound. This makes it suitable even for quiet interior spaces like home offices and bedrooms.
8. AquaClear 50 Powerhead
One aspect of the AquaClear 50 Powerhead that you'll love is the intelligently designed flow controls directly attached to the unit. Instead of being limited to maximum flow in a single direction, you can adjust how much current is required. The circulation pump can even be reversed, sending water downwards towards the substrate. Either direction can be used if you're looking to run an under gravel filter using a circulation pump.
When running from the bottom up, you can send water along the surface or into a spray bar for increased surface agitation and oxygenation. This model is both compact, fully submersible, and quiet, allowing it to be hidden behind plants and decorations. Installation is extremely simple since the model comes ready right out of the box, and the flow rate of 270 GPH is ideal for small to moderately sized freshwater and marine aquariums!
9. SUN 2 Piece JVP Series Submersible Circulation Power Head Pump
Sometimes a single aquarium powerhead isn't enough to get water where you want it. If you have a reef tank with a complex layout or an aquarium that's especially long, a twin powerhead system might be your best option! Normally that would require purchasing several somewhat pricier models, but SUN's JVP series are both small and affordable.
By operating two in tandem, you can move water into any section of your saltwater or freshwater aquarium you wish. You have the ability to adjust both circulation pumps to a full 360 degrees of motion to do anything from generating current to creating waves along the surface. The suction cups all have articulating ball joints for full freedom of motion.
The JPV Series comes in both two and four-packs, making them the aquarium circulation pump of choice for reef aquariums with demanding flow requirements.
10. AquaTop Max-Flow Power Head
The AquaTop Max-Flow Powerhead is a straightforward aquarium powerhead design that's fully submersible. Four models exist, rated from 211 to 608 GPH in output, and all are designed for both the freshwater and saltwater aquarium. Aquatop uses suction cups to attach its powerheads directly against the aquarium glass.
An optional air intake and air regulator gives you the ability to further aerate incoming water by forcing air bubbles into the water current. In doing so, you increase the overall carrying capacity of your tank for fish and invertebrate life!
11. Marineland Maxi-Jet Pro Pump
The Marineland Maxi-Jet Pro Pump is unique because it actually offers the functionality of three pumps! It can be not only an aquarium powerhead but also a utility pump and circulation pump! These models are extremely strong and meant more for larger tanks. The smallest starts at 500 GPH, while the largest is a very impressive 1300 GPH of water flow!
This is ideal for the large reef aquariums and saltwater tanks where wave action or a powerful current is needed. The Marineland Maxi-Jet Pro series is also fully compatible with both wave maker timers and under gravel filters, maximizing their flexibility and ability to integrate into your existing aquarium technological setup!
12. Fluval Sea CP1 Circulation Pump
Fluval is a world leader in high-quality aquarium technology, making everything from canister filters to plant fertilizers. Small wonder they make this list of the best aquarium powerhead of 2023!
Fluval is very explicit in rating each of their aquarium powerhead models. The CP1 Circulation pump is designed for tanks up to 15 gallons in volume, while their largest model, the CP4, is meant for aquariums up to 90 gallons in volume.
Quiet, small, and sleek, the CP1 is especially good for smaller tanks because they take up so little physical and visual real estate. But unlike some of the other circulation pump designs here, the CP1 only offers 270 degrees of freedom. It's hard to beat the full 360 degrees of motion offered by the SUN JVP Series.
However, even 270 degrees is much more than what the bulky, inflexible, box-like construction used by traditional aquarium powerhead models offer.
How Does an Aquarium Powerhead Work?
When looking at a fish tank powerhead, you will see many similarities to the pumps used in power and canister filters. For starters, most (but not all) aquarium powerhead designs use a magnetic impeller to spin a little turbine inside the unit. Electricity powers the turbine, spinning it with enough force to create current and force water in any direction you want.
A fish tank powerhead also has an intake with a plastic or metal grate covering it. This prevents small fish and invertebrates from getting sucked out of your reef tanks and chopped up by the impeller blades. It's also entirely possible that a hard shell could get jammed within. This can cause even the best aquarium powerhead to seize up, breaking the impeller or burning out the motor.
In reef tanks and saltwater aquariums, coralline algae can sometimes form a crust over the intake, though, which can then allow larger particles to accumulate slowly. So be careful not to let encrusting organisms get too prolific!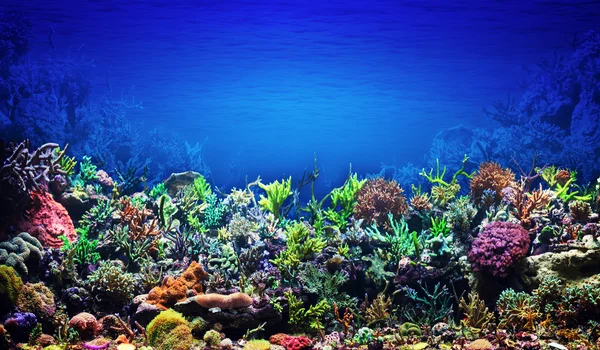 In freshwater aquariums, the only real hazards are going to be bits of your substrate, small fish, or invertebrates like snails. As long as the powerhead is placed properly and the animals in your tank are well-chosen, there should be no hazard to the motor!
Most powerhead pump designs also have an outflow that can be shifted in order to direct water flow in any direction. Or the entire unit can be shifted in a way that simultaneously adjusts the flow direction. Many models also have dials or other controls to manage flow rates.
A Few Things to Keep In Mind When Shopping for the Best Aquarium Powerhead
What Does a Particular Powerhead Have to Offer?
As you've no doubt discovered by browsing the top 12 models we have to offer, the features on offer to aquarium powerhead buyers are nearly endless! Do you want a single unit to create just a little current? In that case, a lack of features might actually make things easier for you.
On the other hand, some offer integrated timers, allowing you to effortlessly customize flow along day/night cycle guidelines. These can be essential for cultivating and breeding sensitive fish and corals.
What if you want to send flow in multiple directions – or under obstacles? How much flow customization do you require in your aquarium powerhead? Knowing what's on offer here will allow you to weed out the features you don't need more effectively, saving you time shopping that could otherwise be spent enjoying your healthy aquarium!
Why Am I Buying a Powerhead?
This may seem like too obvious a question, but it's worth carefully considering your fish tank needs a powerhead in the first place! Powerheads are great for achieving several goals at once.
But what if there is one benefit above others that is most important to you? Is water turnover most important – ensuring there are no dead zones in the tank where heat and oxygen aren't circulating? If so, then the actual current strength of the powerhead may not be as important.
Are you looking to replicate natural reef currents for high-flow stony corals like Acropora? Then you may need something that's both powerful and fully adjustable so you can direct flow in the right way.
The best aquarium powerhead is the one that best meets your needs; most of the time, there is no one size fits all solution!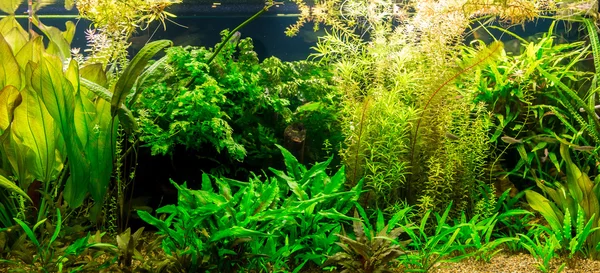 How Large is My Aquarium?
The total water volume and design of your aquarium will also influence which powerhead is right for you. You should consider the flow rate; aquariums that are larger in volume need more flow to ensure water turns over properly.
That said, you might also decide to choose a smaller powerhead if you only want water flow in one region of the tank. You could keep a small powerhead next to some high-flow corals while keeping a still zone on the opposite side of the tank for different reef species.
What Animals Like or Need Current?
If your powerhead is for freshwater or saltwater aquariums with animals that love current, then you will likely want one that churns out as much water flow as possible. Denison's Barbs, Rainbowfish, and Zebra Plecos are freshwater fish that love ample water flow.
Many reef organisms, including Chromis Damselfish, Montipora stony corals, and Feather Starfish, all desire strong water flow, which brings oxygen-rich water and plankton directly to them.
How Do You Install Your Aquarium Powerhead?
The exact installation procedure of your aquarium powerhead is going to vary a little based on the brand and model. But for the majority, you will be attaching the unit directly to either the lip of your aquarium or the glass itself.
Aquarium powerheads attach to the lip of the tank using clasps that twist using plastic screws. Other powerheads use suction cups that adhere directly to the aquarium glass in an instant.
When performing aquarium maintenance, it's always a good idea to press on the powerhead a little because the constant vibration can cause them to slowly lose suction and even fall off. Fortunately, suction cups that are too loose are very easy to replace!
Another common way to install an aquarium powerhead is using a magnetic mount or clasp. One end of the magnet sits on the outside glass while the other is attached to the base of the powerhead.
These magnets have to be strong enough to not only attract through your tank glass but stay in place despite the continual vibration of the powerhead. So never allow fingers or other objects to come in between the magnets as significant injury can result.
Where Should a Powerhead Be Placed In An Aquarium?
Once you have attached your aquarium powerhead to the glass, you will need to direct the water flow to your coral, fish, or plant life. Circulation pumps can be rotated to direct water, while a traditional powerhead may have a spigot you can rotate or angle in a particular angle.
An upwards or straight across flow will mimic waves and natural water motion near the surface. If you can angle the flow downwards, you can send water directly across flow-loving corals, helping them to shed mucus and adding extra oxygen to their immediate surroundings.
Nearly all powerheads need to be fully submerged in order to keep water circulating effectively. A few may only require partial immersion but always be clear on this by reading the instruction manual. More importantly, most aquarium circulation pumps and powerheads need full immersion in order to stay cool.
The magnetic motor creates significant amounts of heat when running that's dispersed by the water flow. You should never, ever run a powerhead out of the water because the motor can quickly burn out, ruining the unit and likely voiding your warranty.
If your powerhead is installed close to the waterline, be certain to continually top off your aquarium, so there is no chance of the unit becoming exposed to air and burning out.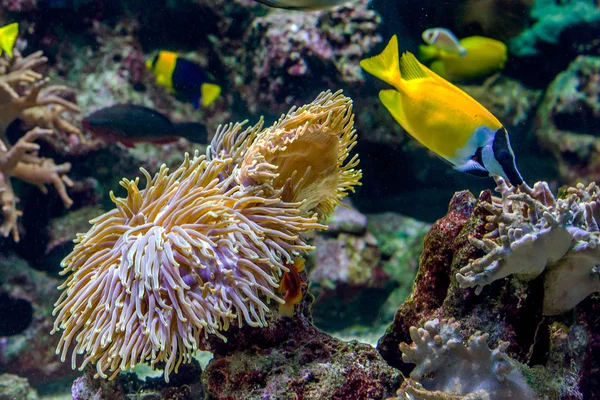 Our Recommendations
Given how diverse the needs of freshwater and marine aquarists are and how much great technology there is in today's hobby, it was a real challenge choosing a single best aquarium powerhead.
That said, the real standout winner today has to be the Hygger Controllable Aquarium Powerhead and Wave Maker with Digital Led Display Controller. Hygger is a rising star in the aquarium niche; their products combine affordability, technological customization, and reliability in surprising ways.
A powerhead with an integrated timer normally costs significantly more. Hygger also knows that the market for this product is mostly going to be marine reef keepers in need of replicating day/night cycles for light-sensitive corals.
Having a wavemaker function in a unit that costs less than $100 is really impressive. And even more impressive is the ability of the Hygger to operate as a traditional powerhead does – while also providing custom flow options. While the actual circulation pump itself is good, if not necessarily better than the competition here, the flow controller is absolutely brilliant and well worth the investment!
Frequently Asked Questions
Should I Put a Powerhead in My Freshwater Tank?
Powerheads are great for freshwater fish that love current. Convict Cichlids, Zebra Plecos, Rainbowfish, and Denison's Barbs all come from mountain streams and river rapids and enjoy the exercise. A powerhead, when used properly, can also increase oxygen and heat dispersion around your tank, ensuring no dead zones arise.
What Size Powerhead Do I Need for My Aquarium?
The powerhead size needed is as much dependent on what you're using it for as the size of your tank. For general circulation, a powerhead that turns over 5-6 times the aquarium's volume per hour is going to be enough, especially if paired with a traditional filter.
For other purposes, such as providing flow for current-loving animals, it depends more on where you intend on placing the powerhead and whether you need loads of flow across the entire tank or focused just on a few flow-loving animals (such as a single outcropping of current-loving corals, leaving the rest of the tank relatively still).
Do Powerheads Oxygenate Water?
Not on their own unless your powerhead has an aeration line. This is usually a section of silicone airline tubing that sucks air directly into the outflow of the powerhead. It acts just like an aeration stone and air pump, forcing bubbles into your tank loaded with fresh oxygen.
If your powerhead does not have an aeration line, you can use surface agitation to increase oxygenation. Powerheads also indirectly increase oxygenation in parts of the tank that have gone stale due to poor water circulation. Fresh, well-oxygenated water can be pushed into these regions with a powerhead!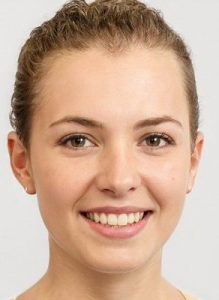 Latest posts by Kelly Stanley
(see all)