If you're a saltwater aquarium hobbyist or on your way to becoming one, you may have heard how vital a protein skimmer is to maintain your aquarium. A protein skimmer works by filtering unwanted solid particles in the water, thereby making the water safe for the tank's fishes.
Protein skimmers have now been modified for domestic use as more people have embraced home aquariums. This article will cover:
the importance of protein skimmers,
the types of protein skimmers,
and the best protein skimmers available on the market.
What is a Protein Skimmer?
A protein skimmer is simply a mechanical device that removes all kinds of organic compounds, including protein and amino acids found in food particles from your aquarium. Protein skimmers are specially designed to replicate the natural filtration that occurs in the ocean, where waves carry organic compounds attached to it to the shore.
A protein skimmer follows a general working principle. Water comes into the system through a chamber and mixes with air bubbles. The polarity of proteins and other organic compounds will cause them to attach themselves to the air bubbles. Together with the organic substances attached to them, the bubbles will rise to the water's surface as foam.
The foam-filled with organic waste called skimmate is then forced into the protein skimmer and held in a collection cup, which acts as a storage place until the wastes condense. When the foam in the collection cup finally condenses to a liquid that could be a pale greenish-yellow liquid or a thick black tar, It can now be discarded.
The video below shows in detail how a protein skimmer works with a reef tank.
Types Of Protein Skimmers
Most times, people who need a protein skimmer cannot equip themselves with the right information before placing an order. This is partly due to marketers' inadequacy of information about protein skimmers, reducing the means for sites to produce helpful information.
Keep reading to know more about the different types of protein skimmers available and what type of aquarium they are best suited for.
Internal Protein Skimmers
Internal protein skimmers are skimmers that are mounted inside the tank. They don't boast of high-performance, so for you to fully enjoy one, make sure you settle for a highly efficient product. Internal protein skimmers are fairly easy to install, and they are free of water leaks. This type of skimmer is suitable for home saltwater aquariums.
External Protein Skimmers
External Protein skimmers are a kind of skimmers that are not mounted inside the aquarium water but are kept outside the water. This type of skimmer also uses the principle of air bubbles to remove wastes from the water. External protein skimmers are usually much larger than internal protein skimmers. They are designed mainly for use in a commercial capacity like in the treatment of municipal water and large public aquariums where up to 300 gallons of water needs to be purified.
In Sump Protein Skimmers
An In Sump protein skimmer is a type of skimmer mounted on a separate compartment in the aquarium built specifically for that purpose. Most of the best protein skimmers fall into In Sump category. The Sump can be found below, behind, and in very rare cases, it can be kept on a stand above the aquarium.
Hang On Back Protein Skimmers (HOB Protein Skimmers)
The hang on back protein skimmer is designed to hang on the back of the aquarium. This type of skimmer does not need to be mounted inside the aquarium or need to have a separate compartment built solely to accommodate it. The hang on back skimmer is a powerful filtration device, and the filtration it provides can be regarded as the strongest among the types of skimmers we have. The Hang on back skimmer features a powerful pump, a massive reaction chamber, and an air silencer working together to make your aquarium look better.
Do You Need A Protein Skimmer?
To answer this question with all honesty, No, you don't really need a protein skimmer. While you can do without it, a skimmer will be extremely beneficial to your aquarium.
If you are a beginner who just wants to keep a fish nano tank, you might skip owning one. Learn more about the best nano reef tanks in this article.
However, a skimmer's cleaning function makes it a must-have for a reefer who intends to keep fishes and corals that require nitrates and phosphates level to be fairly low.
No one likes dirty looking aquarium water. That said, it is important to note that there are successful reefers that don't own a skimmer for their aquarium, but using a protein skimmer will benefit your fishes and corals as well as the look of your aquarium fish tank.
Learn more about nano protein skimmers here.
The 17 Best Protein Skimmer Reviews Of 2023
There are so many substandard protein skimmers in the market, which makes it very challenging to pick one that will be efficient and long-lasting. This list features the best protein skimmers available on the market.
The skimmers featured in this list were compared with others on the market for efficiency, and they came out at the top. The seventeen best protein skimmers include:
1. AquaMaxx HOB-1.5 [Best Hang-On-Back Protein Skimmer On The Market]
The AquaMaxx HOB-1.5 is dubbed the best hang on back protein skimmer for very obvious reasons. This protein skimmer is the newer version of the AquaMaxx HOB-1. As expected, this product is an improvement on the HOB-1 as it now has an enlarged bubble diffuser and reaction chamber.
There is more foam production during the usage of this machine, which increases the rate and amount of protein extracted by the system.
This machine makes proper use of a computer-precision engineered filtration technology to achieve this task. The AquaMaxx also has a custom conical bubble diffusers, which helps in the upward direction of water towards the collection cup.
The AquaMaxx HOB-1.5 protein skimmer comes in a unique design, which makes it visually appealing while maintaining efficiency. The skimmer has the pumps built inside it to make it more compact and to reduce noise.
Specifications
Dimension: L 7.5 x W 3.5 x H 17 Inch
Power consumption: 11 Watts Outlet
Pros
Easy to set up and operate
Fitted with a powerful ungraded Italian Sicce pump
Efficient for use in larger systems
Cons
Expensive
This device takes up space as it is made to hang on the aquarium
2. Macro Aqua M-50 [Mini HOB Budget Protein Skimmer]
The Macro Aqua M-50 Hang-on protein skimmer is designed to provide a means of eliminating organic wastes. This skimmer makes use of the latest technologies available to achieve total efficiency, thereby eliminating the concentration of dissolved organic wastes in the aquarium water.
The needle-to-wheel impeller increases the rate of air to water contact, and this skimmer is also built to take up to 60 gallons.
The Macro Aqua M-50 is easy to install and is also designed to make removal of the collection cup easy, making waste disposal less tedious.
This skimmer is sure to give you a lot of satisfaction and undoubtedly one to look out for when searching for an efficient skimmer.
Specifications
Dimension: L 5.5 x W 5.5 x H 13.5 inches.
It can hold up 60 gallons of water.
Pros
Easy to install and operate.
Less noise.
It has an impressive flow rate of 235gph.
Cons
Being a mini skimmer, you will need to empty it more frequently than usual.
It takes up space at the back.
3. CoralLife Super Skimmer With Pump
The CoralLife Super skimmer with a pump is a high-performance skimmer that gets rid of dissolved organics from the water with top-class efficiency. With many substandard skimmers in the market, this product is one of the few ones that is guaranteed to give you value for your money.
The CoralLife super skimmer is of three types: The CoralLife Super Skimmer 65G, The CoralLife Super skimmer with pump 125G, and the CoralLife Super skimmer with pump 220G. The first holds 65 gallons of water, the second holds 125 gallons of water, and the third holds 220 gallons.
The CoralLife Super skimmers are fitted with a wide neck collection cup, which makes cleaning easier. This product also gives the option of using it in both Sump or hang on mounting brackets.
These three types of CoralLife Super skimmer are fitted with a patented need-wheel impeller and a massively improved high performing pump, which is also low energy consuming, therefore increasing efficiency without increasing energy consumption.
Specifications
L 3.94 x W 3.94 x H 7.87 inches
Comes in three sizes, 65G, 125G, and 220G
Pros
Low energy-consuming
Presence of dual injection inlets which increases bubble and water contact time
Can be used both in Sump or with hang on mounting brackets
Cons
A bit loud when mounted at the back
Water may overflow if not adequately taken care of.
4. SC Aquariums SCA-301 [Budget-Friendly For 65-Gallon Tanks]
The SC Aquariums SCA series are known to produce very minimal noise as they are always fitted with an air silencer at no extra cost to the buyer. This skimmer makes use of the best materials, which ensures durability.
The SCA-301 has a pump with a power of 28 watts, which is just adequate for a small tank ensuring the device uses the power of the pump to the maximum, producing sky-high performance.
There are suction cups present in the package to help fasten the pump to the floor of the tank. The SCA-301 protein skimmer comes with a collection cup, and it will need to be cleaned one or two times every week. The skimmer body should also be cleaned regularly.
This skimmer is very easy to set up and operate, making it suitable for first-time aquarists and is also efficient enough to be used by more experienced aquarists. This skimmer is one of the best around if you are looking for efficiency and durability.
Specifications
4.25" L x 7" W x 17" H
Fitted with a pump of specs: 110-120, 60Hz, 28watts.
Pros
The device is silent.
It has excellent quality.
Very easy to assemble and maintain
Cons
Makes use of nuts instead of quick release
The manual directions are not straightforward and hard to comprehend.
5. Red Sea Reef Skimmer [Has a Swabbie Feature]
The Red Sea Reef Skimmer is a high performing protein skimmer, and what makes it one of the best protein skimmer available is its inbuilt skimmer swabbie located on the collection cup.
The inbuilt skimmer swabbie is designed to provide a means of cleaning the neck of the collection cup, thereby making the machine work more efficiently. However, fitting a battery-run swabbie on a skimmer can be quite expensive.
This skimmer features a combination of PSK pumps, Venturi of proportional size, bubble diffuser, and a reaction body that makes good use of the air and water contact time for effective removal of wastes.
The device also contains a very efficient silencer and rubber connectors that absorbs vibrations. These make the Red Sea Reef skimmer relatively quiet.
The Ergonomic diffusion chamber helps in the even distribution of the bubble created by the pumps without reducing the flow of air or water.
The Red Sea reef has all the qualities you will need from a skimmer in abundance and is one to try out. However, it should be noted that the skimmer body must be cleaned regularly to preserve its lifespan.
Specifications
Size: 9.1" x 8.3."
21 inches long
power information: 16Watts, 120V
Pros
Has a device for cleaning the neck called a swabbie
Sicce Pump
Has a silencer
Can be easily adjusted using the high-quality dial
Cons
The Red Sea protein skimmer is quite expensive.
6. Tunze Comline DOC 9001
The Comline DOC 9001 is a protein skimmer made by the German company, Tunze, which has made a name for themselves for over 35 years in the world of aquariums due to their continuous production of high-quality products. This skimmer is an improvement on the DOC 9002, which it replaces and is more portable and more efficient than the 9002.
This product is packed with many features, which makes it one of the skimmers to consider when looking to buy the best protein skimmer. It has a large collection cup that can be easily removed and replaced.
It also features an airflow regulator and silencer making it very noiseless. The device is fitted with the Tubze foamer 9012.040, which ensures airflow performance of the highest level at a meager energy cost.
Specifications
Dimension: 4.3″ Length x 2.5″ W x 8.5 H
Suitable water level: 5.3" x 6.1."
Power Consumption: 2.5Watts
Pros
Extremely quiet
Excellent foaming action
Cons
The air hose comes off easily.
The lid also comes off easily.
7. Reef Octopus Essence [High-End Protein Skimmer]
The Reef Octopus Essence is a very powerful skimmer designed to make it look and function like a modern-day device. This means that it comes in an appealing design and is also very efficient.
Produced by the first protein skimmer manufacturing company in the world, Reef Octopus, the company focuses on enhancing the efficacy of the traditional protein skimmers we know of. The Reef Octopus Aquatrance 1800s, which is known for performing at a very high level, is fitted into this machine.
The Reef Octopus essence introduced a twist and lift connection, which acts as a detachable air silencer and also helps to make the removal of the collection cup much easier. This skimmer body is easy to maintain, and the inside can be easily assessed for cleaning due to the quick release-tabs.
Specifications
Item package dimension: 18.4 L x 15.9 W x 7.5 H
Water Height: 7-8inches
Power Consumption: 11 watts
Pros
Production of skimmate is top-notch
Extremely quiet
Easy to clean
Cons
Heavy
Overflowing occurs at times
8. SCA Protein Skimmers [Ultra Budget Conscious In Sump Protein Skimmer]
The SCA protein skimmer is a device that helps in keeping your aquarium water thoroughly clean and beautiful, thereby giving your fishes a very healthy environment.
There are a lot of protein skimmers in the market, but not many high-quality ones. The SCA-303 protein skimmer is of optimum high quality and suitable for anyone looking to buy a durable protein skimmer.
The SCA-303 is built to effectively work for tanks of up to 150 Gallons of saltwater. The collection cup is made to be very easy to remove and clean, making maintenance easy. The device also allows for easy adjustments to the water by having five levels of water flow adjustments.
The SCA-303 produces maximum micro-bubbles using the Atman PH2500 special impeller pump, which adds to the efficiency of cleaning. This product is very durable and is tremendously easy to use.
Specifications
Crafted to work for saltwater tanks up to 150 gallons of saltwater
Dimension: 10" L x 7" W x 23" H
Water level of 8 to 9 inches
Power Consumption: 110-120V/60Hz, 45.5watts
Pros
Very Pocket Friendly
Easy to use
Cons
Absence of quick release in the skimmer body.
9. Simplicity DC Protein Skimmers [Value-packed DC Power Protein Skimmer]
The Simplicity DC protein skimmer is a protein skimmer that is best suited for people that would ideally love to own a protein skimmer but are put off by the enormous prices.
This skimmer is relatively affordable but offers efficiency that can compete favorably with skimmers that cost much more. Just like the name implies, the product has a simple design, is affordable, but still provides sky high quality.
This system has in it the bubble plate, air intake adjustment, wedge pipe indicator, and a controllable pump all to give you the best performance you can get from a skimmer.
This device uses a controllable DC pump and needle wheel to shred air and water to create fine micro bubbles making it almost impossible for dissolved organic particles to be found in the aquarium water. This skimmer works by giving a long contact time between water and air, ensuring your aquarium is thoroughly cleaned.
Specifications
Dimension: 6.7" L x 6.3" W x 18.5" H
120 gallons of saltwater in a tank.
Pros
Noiseless
Cheap
Does not take up too much space
Cons
Fairly new in the market.
10. Bubble Magus Elite [Best Value Protein Skimmer On The Market]
The Bubble Magus BM-Curve 5 protein skimmer is a skimmer to get if you want to get the best value for your money. This bubble Magus curve 5 is packed with features that can make it compete with more pricey skimmers for efficiency.
The Bubble Magus BM Curve 5 has some fantastic features, including a needle wheel pump that produces bubbles of correct size and amount.
The bubble plate reduces turbulence, a common problem in the reaction chamber; the design has a curve that allows the foam to rise to the collection cup without difficulty.
The Bubble Magus BM-Curve 5 has an air silencer that makes it operate without being noisy. The collection cup is also easy to detach for cleaning as it has a quick release.
Specifications
Dimension: 26" L x 9" W x 10" H
Tanks of up to 140 gallons of saltwater
SP1000 internal pump
Pros
The bubble magus is easy to install
Less Noise
Cons
Might be regarded as expensive to some people
11. CoralVue Technology BH-1000 Octopus [Built with High-Quality Arcylic]
When you talk about a skimmer built with high-quality materials, then the CoralVue BH-1000 is one to look out for. This protein skimmer offers a lot of unique features that make it one of the best protein skimmers to have.
It is built with its pump at the outside, thereby reducing the chances of overheating and ensuring the skimmer does not take too much space at the back of the aquarium.
The design of CoralVue BH 1000 makes the removal of the pump for cleaning easier. It is made using quality acrylic to make sure of all-round quality and durability of the device. The CoralVue is capable of performing it's skimming function with efficiency leaving your aquarium water as clean and clear as it can be.
Specifications
Dimension: 8" L x 3.5" W x 17" H
Power: 120v, 60ghz
Pros
Has a large carrying capacity.
Effectively built to prevent overheating issues.
Extremely quiet.
Cons
The instructional manual is hard to understand.
12. Reef Octopus Classic [Quality Skimmer with High-End Performance]
The Reef Octopus Classic 152-S protein skimmer is a high-performance In Sump protein skimmer that keeps the water in your aquarium tank clear and healthy for your fish to thrive by preventing dissolved organic compounds from being concentrated in the water.
The Octopus Classic is an in Sump protein skimmer. It is built to provide very powerful ultra-filtration for a saltwater tank with a capacity of up to 150 gallons. The use of high-quality acrylic makes it stand out easily among other protein skimmers in the market. Even at that, the device is still easy to open and clean, making maintenance a walk in the park.
The In Sump Octopus Classic 152-s has an innovative wine glass shape, which helps in the stabilization of the foam, which is rich in organics as it rises.
This skimmer aquarium is fitted with the famed Reef Octopus Aquatrance 1800s pinwheel pump that helps in producing the perfect blend of water and air to enable excellent waste removal from the aquarium tank. This in Sump Octopus Classic skimmer is one to try out.
Specifications
Dimension: 8.1" L x 10.4" W x 20.7" H
Power: 120V, 60Hz
Pros
Easy to install.
Comes with a detailed Instructional manual
Powerful pump.
Cons
Customers have reported damage after a little while of use.
13. SCA-302 [180 Gallon In Sump Protein Skimmer]
This article has already covered two of the three SCA series, the SCA-301, and the SCA-303. Here the focus will be shifted to the SCA-302, which is also one of the best skimmers available on the market. Also, the three versions are all in Sump skimmers.
The SCA-302 180 gallon in Sump protein skimmer is fitted with an Atman PH2000 skimmer pump and a needle impeller, which makes the efficiency of this skimmer top notch. The machine can work with a saltwater tank holding up to 180-gallon of water. The device also features a standard collection cup.
Specifications
Dimension: 9" L x 18" W x 9.5" H
Ideal water level of 6 to 8 inches
Power information: 120V
Pros
Can be used with big capacity tanks
Fitted with a powerful pump which helps in the production of enough bubbles
Cons
There have been reports of the pump breaking down after a while
Needs to be cleaned frequently.
14. Reef Octopus NS-80 [A Solid Nano Protein Skimmer]
The Reef Octopus NS-80 is a solid hang on back nano aquarium skimmer that is built to provide effective handling of your skimming job with optimum quality.
When the price is put into consideration, a lot of its perceived cons will be outweighed and will end up giving you as much satisfaction that you would want to get from a protein skimmer.
The reef octopus NS-80 can be used for aquariums with tanks of up to 25 gallons. It is powered by an OTP 200s pinwheel pump, which ensures the machine performs its duty by removing waste from the water before they dissolve.
The collection cup is designed to aid its easy removal making it easy to maintain. This skimmer also includes a bubble diffuser, air silencer, and easy control for the water level with raiser pipe.
This protein skimmer is not suitable for beginners but will make a good purchase for more experienced skimmer users.
Specifications
Body: 2"
Footprint: 4" x 2.4"
Height: 11"
Pros
Not expensive
Does not take up a lot of space.
Cons
Optimizing and controlling bubbles can be a handful.
Does not come with instructions making it challenging to use.
15. Coral Vue Technology AC20287 [Needle Wheel Skimmer with High-Performance Features]
The Coral Vue Technology AC20287 is a highly rated protein skimmer that is regarded as the best protein skimmer in some quarters. This skimmer makes use of the latest technologies available in the world of aquariums to provide top-notch performance.
This machine works to make your aquarium water clean, clear, and habitable for your fishes. This skimmer is made for tanks with a capacity of up to 210 gallons though it works better in smaller tanks.
This product is a new model and has been highly improved to solve most of the problems associated with using older skimmers. Bubbles are easily transferred to the collection cup due to the cone design it has. Setting up and using this skimmer is quite easy, making it suitable even for beginners.
Specifications
Size: 210 gallons tank size
Footprint: 12.4" x 8.7"
Height: 23."
Power: 120V
Pros
Features the powerful Hailea OTP pump
The water level is adjustable
Cons
Takes time to install.
Its big size means it might not fit in all Sumps.
16. Reef Octopus Regal [High-End Space Saving DC Protein Skimmer]
The Reef Octopus Regal is a protein skimmer that is high on the list of the best protein skimmers in the market. The powerhouse of the device is the powerful Reef Octopus VarioS DC pump, which is unarguably one of the best aquarium return pump known in the aquarium industry.
The Reef Octopus OCTO Regal is built to save space and perform strong filtration for aquariums of up to 210 gallons. It is made with quality acrylic that can be easily dismantled for cleaning. The air and water flow can be easily controlled on this device, giving the user more control.
Specifications
Footprint: 11.4" x 7.5"
Height: 22.6"
Power information: 25 watts, 120V
Pros
Users have more control.
Top-notch performance and efficiency.
Cons
17. Simplicity [Amazing Performance Protein Skimmer]
The Simplicity 240DC is one of the two popular simplicity DC protein skimmers. The 120 DC and the 240 DC, are of similar build with the only difference being the capacity of the tank they are suitable for.
The 120 Variant works well with up to 120 gallons of saltwater while the 240 variant works with up to 240 gallons of water.
The simplicity DC skimmers use a controllable DC pump and needle wheel impeller to ensure an elongated air and water contact time and to form micro-fine air bubbles.
Other features of this protein skimmer is a bubble plate, wedge pipe indicators, an air intake adjustment, and also a controllable pump to make sure the system provides users with the best protein skimming experience.
Specifications
Footprint: 8.3" x 7.9"
Height: 19.5"
Power Consumption: 12Watts, 120V
Pros
Quite affordable for a DC skimmer
The company provides top-notch customer service as a means for sites and customers to get credible information.
Cons
Absence of quick-release button on the body of the skimmer
A DC pump is not always reliable.
Our Best Protein Skimmer Recommendations
The protein skimmers reviewed above are of excellent quality, which made it extremely difficult to recommend the ones listed below. The fact that a skimmer protein in the list reviewed does not appear below does not mean it is inefficient, but all things are not equal, and certain products stand out among the rest, and these products include:
Common Beginners Protein Skimmers FAQs
Written below are the questions that are mostly asked about protein skimmers. If your question is not answered below, then do well to drop your question in the comment section, and it will be answered swiftly.
Best Protein Skimmers For SaltWater Aquariums Conclusion
Many people have always asked why their aquarium water is always dull looking and not as beautiful as it should be. Well, now you know the secret to keeping your aquarium clean, which is the presence of a protein skimmer.
This article was written to help you with any troubles you may have when selecting the best protein skimmer for your aquarium's skimming needs.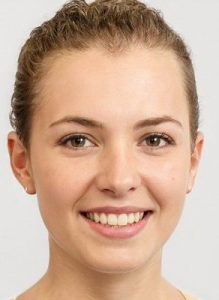 Latest posts by Kelly Stanley
(see all)