To ensure your saltwater aquarium is healthy for your fishes, you should get certain filtration devices. These devices help to remove organic waste and other harmful pollutants from your tank.
This article will focus on a specific type of filtration device known as a Hang on back (HOB) protein skimmer and the best hang on back skimmers available for saltwater aquariums.
Just as the name implies, a protein skimmer HOB is designed to hang at the back of an aquarium. Widely regarded as the strongest type of protein skimmer, the HOB is capable of leaving your tank spotless without it taking up much space in your aquarium.
This kind of skimmer has a very strong filtration capability. It is usually fitted with a powerful pump along with a reaction chamber and air silencer.
7 Best Hang On Back Protein Skimmer
Best HOB Protein Skimmers Reviews
1. Coralife Super Skimmer With Pump
The Coralife Super skimmer with pump is a very powerful protein skimmer hang on back that is a popular choice among people looking to buy a hang on back filtration device for their tank.
This product has received a lot of positive reviews from users and experts in the business. Getting this hang on the back protein skimmer is equivalent to you getting one of the best hob protein skimmers available on the market.
This hang on back skimmer comes in three different types. These different types of Coralife Super protein skimmers are differentiated according to the quantity of water they are suitable for.
They include: The Coralife Super Skimmer with Pump 65G, which can work with a tank of up to 65 gallons of water, The Coralife Super Skimmer with Pump 125G can work with a tank that can hold 125G of water, and the Coralife Super skimmer with pump 220G which can work with a tank filled with up to 220 gallons of water.
The Coralife Super protein skimmers come with a collection cup that features a wide neck. The wide neck collection cup makes cleaning the device much easier than a skimmer with a narrow neck.
A fantastic feature of this product is that it can be used in a hang on back mounting bracket and a Sump mounting bracket.
These three types of Coralife super HOB perform at the same high quality, and they come with a patented needle wheel system.
This system produces a spiraling vortex of water, which helps to remove organic waste from your aquarium. However, the only significant difference between the three types of HOB skimmer is the water capacity of the tank they are best suited for. 
Pros
Consumes only little energy
Fitted with dual injection inlets, which gives room for more contact time between bubble and water
It can be used both as in Sump and Hang on back.
Cons
Needs special care if water spillage is to be avoided
It can be noisy when mounted at the back of an aquarium.
2. CoralVue Technology BH-1000 Octopus With External 1000 Pump
The CoralVue Technology BH-1000 Octopus with external 1000 Pump is a top quality protein skimmer that was crafted to solve most of the problems associated with using the conventional protein skimmers.
It has its pump outside the skimmer body allowing the skimmer to fit into small spaces behind the tank easily. This externally fitted pump design also makes cleaning the skimmer very easy as the pump is easily accessible.
Having the pump outside also helps to tackle the overheating problem common with most types of protein skimmers in the market as air will make sure it is cool all through the operation.
The CoralVue Technology BH-1000 Octopus with external 1000 Pump is made using top quality acrylic, which is one reason why it is a good option if you are looking to buy a hob protein skimmer.
The acrylic material used to make this skimmer makes it very durable and efficient. In some quarters, this skimmer is regarded as the best hob protein skimmer, as it is sure to make your aquarium water as clean as it can be. It is also quite affordable too.
Pros
Overheating problem is non-existent in this skimmer
Has a massive working capacity
Considered as one of the best hob protein skimmers
Makes little to no noise
Adjustments can be made easily
Cons
The Instructional manual is hard to comprehend.
This filtration device overflows easily
3. Bubble Magus QQ1 Hang On NanoProtein Skimmer
The Bubble Magus QQ1 Hang On NanoProtein Skimmer is a cost-effective hob protein skimmer that represents good value for your money. Although this skimmer is extremely affordable, it functions better than many other skimmers priced two or three times more than it is.
The speed and efficiency at which this skimmer cleans out aquarium water will make you wonder why it is pegged at such a low price. This hob skimmer is one you have to get, especially if you are working with a tight budget.
The Bubble Magus QQ1 Hang On NanoProtein Skimmer is packed with many unique features like a needle-wheel pump, a body that is easy to adjust, and a control switch that helps you make sure the foam bubble in the tank is under control.
One drawback of this skimmer is that it can only be used in smaller quantities of water, but that can be excused when what it offers at its nominal price is considered.
This skimmer is made for a tank that will contain only 25 gallons of water. An excellent feature of this device is its detachable collection cup, which makes cleaning easier.
Pros
Has an easy installation process
Very Affordable
Operates with minimal noise
Cons
Can only work with a small tank
4. AquaMaxx HOB-1.5 Hang On Back Protein Skimmer
The AquaMaxx HOB-1.5 Hang On Back Protein Skimmer is a hob protein skimmer that, when mentioned as the best in any part of the world, only very few people will dispute it. This hob protein skimmer is the latest series of equally excellent protein skimmers from the same company.
Being the latest model in the series, past mistakes have been corrected. Also, improvements have been made on the overall functionality of this product.
Some of the improvements made to the AquaMaxx HOB-1.5 Hang On Back Protein Skimmer include the incorporation of a more massive bubble diffuser and reaction chamber. A great deal also jacks up foam production during operation.
This increased foam production in the tank triggers an increase in both the rate and amount of organic compounds removed by the device. The massive strength provided by the 1.0 pump fitted into it makes cleaning of aquarium water almost perfect.
The design of this product is well thought out to make sure it blends with most rooms. The efficiency of the AquaMaxx HOB-1.5 Hang On Back Protein Skimmer, coupled with its appealing design, makes it the perfect filtration device.
Pros
Easy to install and operate
Fitted with a very powerful pump
Can be used in a large tank containing plenty of water
Cons
Not really pocket-friendly but provides good value for your money
Takes up a lot of space
5. Macro Aqua M-50 Hang-On External Protein Skimmer
The Macro Aqua M-50 Hang-On External Protein Skimmer is the cheapest hob protein skimmer on this list and offers much more than efficiency to users.
It thoroughly removes organic compounds from the aquarium water, thereby making it clean and conducive for healthy living and growth of the fishes. Even though it is cheap, it still somehow manages to come with the latest technologies available.
This hob skimmer comes with a needle-to-wheel impeller and other features that make sure the contact time between air and water is increased.
With the Macro Aqua M-50 Hang-On External Protein Skimmer, there is no need for priming before installing and using it. This skimmers' overall design makes the removal of the collection cup easy in case of cleaning and disposal of accumulated wastes. This hob protein skimmer is made to work for a tank containing not more than 60gallons of water.
This is one filtration device you should buy if you are looking for high quality without breaking the bank. Writing this device off because of its affordability is not a wise thing to do as it provides top-quality efficiency.
Pros
Not tedious to install and operate
Operates with no noise
The collection cup can be easily removed for cleaning
Cons
Takes up significant space at the back of the aquarium tank
Needs to be emptied often due to its small size
6. Reef Octopus Classic 100 HOB Protein Skimmer
The Reef Octopus Classic 100 HOB Protein Skimmer is a moderately priced but highly efficient skimmer which provides high-quality performance, making it worthy of a spot on this list.
Being a hob protein skimmer, it is mounted at the aquarium's back without it having contact with the water in the aquarium.
This protein skimmer does not need to have a separate compartment created for it before it can be mounted correctly. Neither does it need to be put into the tank. All you need to do is get a hang on back mounting bracket, and you are good to go.
This device will rid your aquarium water of organic compounds that found their way into the water from food particles. The Reef Octopus Classic 100 HOB Protein Skimmer is one of the best hob protein skimmers available on the market as its filtering capability is second to none.
The Reef Octopus Classic 100 HOB Protein Skimmer is fitted with a strong pump, has a very accessible inner body, and an easy to remove collection cup to make cleaning of the device not so tasking.
Pros
The device is beautifully designed
It is very easy to operate and install
Provide top-quality filtration
Fitted with a very power pump
The instructional manual is written clearly, making it easy to understand.
Cons
There is a question mark about its durability as people have complained of damages after using it for a while.
7. Eshopps Hang On Protein Skimmer PSK
The Eshopps Hang On Protein Skimmer PSK is a very affordable hob protein skimmer for saltwater aquarium hobbyists. This product features a straightforward and visually appealing design.
Even with its simple design, it still performs at a level that very few top quality protein skimmers perform at. It features a needle-wheel impeller that helps in the vigorous mixing of air and water to enable the formation of bubbles that will go on to eliminate wastes from the water.
This device is very easy to maintain as the collection cup can be easily removed and cleaned. If you have a slightly substantial amount of money to buy a HOB, this is the surest bet for you as it is both long-lasting and effective.
It is also easy to set up and use this device. The instructional manual is also self-explanatory and will be very useful in providing help when you need one.
Pros
Can fit into tight spaces
Operates with minimal noise
Very easy to set up
Designed with quality acrylic
Cons
There is no tuning instruction provided.
What Is The Best Hob Protein Skimmer
This article has successfully reviewed seven great hob protein skimmers. Every one of the skimmers on this list will give you high-level performance and longevity, but if one has to be chosen as the best, The CoralVue Technology BH-1000 Octopus will be singled out. This product has a lot of desirable features and performs its cleaning role fantastically.
The use of acrylic materials in this device gives it an edge over the rest. The acrylic material makes this device strong and resistant to many mishaps that can damage other skimmers.
How To Set Up a HOB Protein Skimmer
Setting up these modern-day skimmers is not as difficult as it was in the past. Companies now focus on making their skimmers very easy to install. Most skimmers come with all the necessary accessories needed to mount it on your aquarium correctly.
When you get your product package, and you are ready to install, the first thing you need to do is to locate the manual. The manual contains a step by step guide to install your skimmer. These manuals are very comprehensive, with each step explained in detail using diagrams where necessary.
With the package's accessories, you can proceed to mount the hob protein skimmer using the mounting bracket. It will also be best if you take certain precautions to avoid water leaking from the device. One such precaution is the tightening of all joints properly. When the joints are not properly secured, water leaks are bound to happen.
How To Tune A HOB Protein Skimmer
Like most appliances or devices, you might need to tweak the settings to get the best one for you. This also happens with protein skimmers. The default setting that comes with the HOB might not be one that would work for you or your aquarium.
So it might need some tuning. Some people have complained that their new device is not working, and they would have hoped without knowing that just by tuning the device, they can get optimum performance.
Sometimes you might have to wait for some time before you can tune your device to determine the perfect settings for your aquarium. So, before you tune your device, find out the settings that work best for your product model.
Top Recommendations
These days, getting skimmers that will prove to be a good value for your money can be a daunting task. There are a lot of hob protein skimmers in the market.
Still, instead of this being an advantage, it makes you prone to getting one of the many substandard products on the market, thereby making you get frustrated when it begins to malfunction.
Getting a substandard HOB is a really terrible feeling and a waste of money. This article is specially written to prevent the unfortunate scenario of buying one.
These products were put through a series of tests before they were deemed fit to be included to ensure they are up to standard.
When you buy any of these products, you can be sure you are getting a high-quality HOB that will last for a very long time and prove to be a good value for your money.
Related Buyer's Guide:
The Best Nano Protein Skimmer You Can Buy in 2023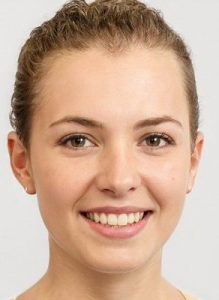 Latest posts by Kelly Stanley
(see all)