Any fish tank for kids needs to be carefully considered because they are not always as dedicated to pets as we wish them to be! The system should be small and simple enough for them to maintain. But still spacious enough to give them a few options in choosing fish to keep inside of it.
It is also great if the setup comes as an entire aquarium kit, complete with lighting, filtration, heating, fish food, and other items. Many of the best fish tanks for kids include all of these items in a single box, speeding up the process of getting things up and running!
So without further ado, allow us to introduce you to the best fish tanks for kids of 2023!
Introducing the 10 Best Fish Tank for Kids Options in 2023
Image
Product
Specs
Price
Fluval SPEC Freshwater Aquarium Kit, Aquarium with LED Lighting and 3-Stage Filtration

2.6-gallon etched glass aquarium with aluminum trim
High-output 7000K LED with all-aluminum, waterproof casing for enhanced plant growth and fish colors
Powerful 3-stage filtration for superior water quality and stylish honeycomb wrap to conceal rear filtration compartment
Includes glass aquarium with cover; LED lighting system; safe, low-voltage transformer; circulation pump with output nozzle; foam filter block with handle; activated carbon insert; and BioMax insert
Dimensions: 10.8 x 11.8 x 8.7 inches

Check Latest Price
Koller Products 3-Gallon 360 Aquarium with LED Lighting (7 Color Choices) and Power Filter

FAMILY ENJOYMENT: Are you looking to buy an aquarium for your family, owning an aquarium can be a really fun rewarding experience while providing many wellness benefits
DAZZLING COLORS: Energy-efficient LED lighting with 7 dazzling color selections to brightly illuminate your fish; choose daylight white, blue, green, amber, aqua, purple, or red depending on the time of day or your viewing pleasure. Includes 5V Power Adapter AQ51000
COMPLETE FILTRATION: Powerful internal power filter cleans and purifies aquarium water at a flow rate of 25 gallon per hour, effectively removing fish waste and debris; uses Koller Products XS replacement filter cartridges, 3 pack AQ05FC-60 or 6 pack AQ05FC-30, available on Amazon
OPTIMUM VIEWING: Crystal-clear clarity so good that most think it is made of glass; constructed of impact-resistant plastic, providing leak-proof assurance
DIMENSIONS: 10.25 L x 10.25 W x 14.5 H Inches
Age range description: begginner to experienced

Check Latest Price
Tetra ColorFusion Starter aquarium Kit 3 Gallons, Half-Moon Shape

AQUARIUM KIT: Half-moon shape allows 180-degree panoramic viewing – starter kit has everything you need
BUBBLE CURTAIN Bubbling disc automatically cycles through a rainbow of LED light colors
INCLUDES FILTER: Includes air pump-driven Tetra Whisper Internal Power Filter to keep your tank clean and provide a healthy environment for pet fish
AIR PUMP Drives both the bubbling disc and the filter
CONVENIENT Clear canopy has a hole for easy feeding

Check Latest Price
Koller Products BettaView 1.5-Gallon Aquarium 360 - LED Lighting (AP150FFP)

Age range description: All Life Stages
Included components: Full Lid

Check Latest Price
Marineland Portrait Glass LED Aquarium Kit, 5 Gallons, Hidden Filtration

SLEEK DESIGN: Rounded corners and clear glass canopy allow viewing from multiple angles.
DAYLIGHT/MOONLIGHT LIGHTING: Bright white LEDs create a shimmering sunlight effect; blue LEDs produce a moonlit glow.
EASY ACCESS: Hinged LED lighting and sliding glass canopy.
SIZE: 5-gallon aquarium fits Marineland Rite-Size Z Filter Cartridges.
HIDDEN FILTRATION: Advanced, 3-stage filtration is out of sight, enhancing aquarium viewing.

Check Latest Price
Fluval View Aquarium, 4-Gallon

4 gallon plastic aquarium with removable cover
LED lighting includes 10 white and 1 blue bulb
Equipped with a low voltage power supply
Includes an integrated pump, filter and LED lighting
Measures 15 1/4"H x 9"D x 17 1/4" W

Check Latest Price
Tetra Bubbling LED Aquarium Kit 1 Gallon, Hexagon Shape, With Color-Changing Light Disc

Aquarium KIT Hexagon-shaped aquarium kit is perfect for betta fish
COLORFUL Bubbling disc automatically cycles through a rainbow of LED light colors
INCLUDES FILTER Includes air pump-driven Tetra Whisper Internal Power Filter to keep your tank clean and provide a healthy environment for pet fish
AIR PUMP Drives both the bubbling disc and the filter
CONVENIENT Clear canopy has a hole for easy feeding
Age Range Description: All Life Stages

Check Latest Price
My Fun Fish Kid's Self Cleaning Beta Aquarium Bowl Tank
Check Latest Price
Tetra Crescent aquarium Kit 5 Gallons, Curved-Front Tank With LEDs

Aquarium KIT Curved-front crescent-shaped aquarium kit is perfect for one goldfish or up to three community tropical fish
INCLUDES FILTER Includes Tetra Whisper Internal Power Filter to keep your tank clean and provide a healthy environment for pet fish
HIDDEN LIGHTS Bright-white energy-efficient LED lights are hidden inside the low-profile black cover
SEAMLESS TANK Offers unobstructed viewing of your underwater environment
5 GALLON TANK Small size that's perfect for a bedroom living room or dorm room (15 inches x 9 inches x 11 inches)

Check Latest Price
GloFish Aquarium Kit Fish Tank with LED Lighting and Filtration

INCLUDES ALL THE ESSENTIALS: This 5 gallon kit includes a seamless, crescent-shaped tank, Tetra Whisper Bio-Bag Filter Cartridge, black canopy with convenient feeding hole and energy-efficient blue LED lighting.
BLUE LED LIGHTS: Hidden blue LED lights are incorporated into the hood, giving your GloFish fluorescent fish an exciting and uniquely fluorescent look.
INTERNAL FILTRATION: The filter pulls water from the aquarium and pushes it through the filter cartridge, where the dense, dual-sided mesh catches debris and waste.
INCLUDES HOOD: Sleek black hood reduces evaporation and helps keep fish from jumping.
EXPERIENCE THE GLO: GloFish fluorescent fish and products create a complete underwater fluorescent experience.
Crescent shaped seamless plastic aquarium
Clear plastic canopy Blue LED overhead light with Primary Material being Acrylic.
Medium size filter cartridge.

Check Latest Price
1. Fluval Spec Freshwater Aquarium Kit
The Fluval Spec line of small aquarium kits is regularly recommended for people's first small tank for many good reasons! Not only do you get everything you need right in the box, but they are also incredibly attractive.
Fluval uses a sleek, minimalist layout for these tanks that has them looking good on your desktop. They come in 2.6-gallon and 5-gallon sizes as well. This tank size is small enough to be placed safely on a writing desk or even a bedroom dresser with no need for a true aquarium stand.
What's more, the led lighting system is on the higher end of the spectrum in terms of brightness. In fact, you can even keep low and medium-light live aquarium plants healthy using the included led lighting!
Just keep in mind that with an aquarium this small, you don't have too much room for many fish. 2.6 and 5 gallons are in the nano fish realm. Even many common pet store aquarium fish may be too big for these setups. But a betta fish can make a good single resident in one!
Pros:
fish tank is small enough to safely be placed anywhere
filter media, lighting, and pump included
strong led lighting for beautiful fish and live plant growth
Cons:
no heater or thermometer included
glass panels can be fragile and breakable by curious children
not a lot of room for many fish
2. Koller Products 3-Gallon 360 Aquarium with LED Lighting
Koller Products is here to prove that an aquarium kit need not be expensive or difficult to set up! Their 3-gallon 360 Aquarium uses a cylindrical molded plastic wall instead of glass. Plastic is impact-resistant, lighter, and better insulated to hold heat in.
This is also the best fish tank for kids if you prefer being able to change the colors of the led lights! An included controller allows you to change the hue of the led lighting to one of seven bright hues! Perfect for the whimsy you'd hope for from a children's fish tank.
The internal power filter provides 25 gallons per hour of flow; plenty for an aquarium kit of this size without being too powerful. Just keep in mind that you need to replace the power filter cartridges with Koller's own name-brand options. Which your local pet store may not have in stock.
Pros:
strong, impact-resistant plastic design
power filter with good water flow
customizable led light colors
Cons:
cylindrical shape offers less swimming space and surface area for oxygen exchange
uses proprietary filter cartridges
3. Tetra ColorFusion Starter Aquarium Kit
Tetra products have been favorites of ours for decades now, and they even make some of the best fish tanks for kids or desktops. The ColorFusion gets its name from the led lights inside the air stone! Red, yellow, green, and blue led lights give your bubble curtain a look that you've never seen before. This color-rich setup is especially good for aquarists looking for a Glofish aquarium kit.
Rather than a square, cylinder, or rectangle, the Tetra ColorFusion uses a 180-degree half-moon shape instead. This allows you to enjoy the benefits of a flat back that can be matched to a wall with the curvature of a bowfront aquarium kit.
You even get an air pump sized perfectly for the ColorFusion LED air stone and aquarium!
Pros:
air stone has led lighting built into it
air pump sized for small tank included
180-degree half-moon shape
Cons:
fairly weak included filter
no hood included
4. Koller Products BettaView 1.5-Gallon Aquarium 360
If you prefer an aquarium kit offering a 360-degree view instead, then it's hard to beat this offering from Koller Products! The BettaView is optimized for being set up as a betta fish tank. 1.5 gallons may not seem like a lot, but a lone male betta fish will find it plenty spacious!
And unlike a betta bowl, you also get a hood with led lights built into it.
That said, there are a few things you will have to add to make the BettaView a good home for your new betta. For one, this model does not include a filtration system of any kind, so you will need to add a sponge or power filter.
You also don't get a heater, which betta fish do need. Fortunately, small tank heaters are very easy to come by and extremely affordable!
Pros:
cylindrical 360-degree viewing
built-in led lights
very small aquarium
Cons:
no included filtration system
no included heater
5. Marineland Portrait Glass LED 5 Gallon Aquarium Kit
Like Tetra, Marineland has been a name brand in aquarium products for many decades now. So you know, any products they have are backed by extensive design testing and a solid warranty!
What's more, their Portrait Glass LED kit is an attractive, well-thought-out fish tank setup! It is one of the larger fish tanks we've included here; at 5 gallons in volume, it is spacious enough for tetras and other active fish.
The design is unique in being square, so you have three total viewing areas to look from, with minimal distortion. This boxy design is how it gets the name "Portrait Glass," after all!
A sliding glass canopy keeps splashes and bubbles from escaping the fish tank. And the included led lighting can be set up to run both white or cool blue moonlight for an evening simulation.
The Marineland Portrait is one of the best fish tanks for kids if you are looking for an advanced filtration system. The entire rear of the fish tank is dedicated to a three-stage filter that remains out of sight. There is even space for heaters and other technology. This way, the main viewing area of your fish tank is unspoiled by pipes or tubing.
Pros:
rear compartment contains a three-stage internal filtration system
white and blue led lights in hood
rounded corners allow for optimal viewing at any angle
Cons:
larger fish tank than you may want
no decorations included
6. Fluval View 4-Gallon Aquarium
The Fluval View 4-Gallon Aquarium kit is the best fish tank for kids if you want something that is spacious without feeling too large to easily manage. You also aren't inundated with tons of led light color choices, decorations, or other features.
Instead, the layout is distinctly minimalistic, thanks to the white led light (with a nighttime blue option) and clear plastic housing. An internal filter is also included and built into the rear of the aquarium, keeping the swimming area free of distractions from viewing.
Being plastic, it is susceptible to being scratched. But the weight advantages it has over glass do matter, considering this is one of the larger aquarium kit options we've included here!
It is also worth noting that the blue led lights are solely for ambiance and night viewing. While you get 10 white led bulbs, the hood only contains a single blue led bulb, so it is not at all bright.
Pros:
clean and minimalistic design
lightweight molded plastic construction
internal filtration unit
Cons:
many have found the plastic prone to being easily scratched
none of the extra led colors found in other fish tanks
7. Tetra Bubbling LED 1-Gallon Aquarium Kit
Hexagon-shaped fish tanks are extremely popular fish tanks for kids! They are more unique in form than a traditional rectangular fish tank. And naturally, all six sides are transparent, so you can shift the tank to accommodate any viewing angle you wish!
This is also an excellent fish tank for kids if you want an almost entirely complete setup and needs next to nothing to get up and running. Tetra includes not only the fish tank but also an air pump, internal filter, and a central disk to diffuse the bubbles.
However, the air stone is more than just a simple diffuser! It also has led bulbs built into it that can be set to static colors or be set up to shift through the entire rainbow continually. All you need to buy at this point are the decorations, fish, and fish food!
Pros:
small enough to fit anywhere easily
bubble ring has built-in led lighting
internal filtration included
Cons:
many aquarists find that the pump and filter are fairly loud
little room for very many fish
8. My Fun Fish Kid's Self Cleaning Betta Aquarium Bowl Tank
Of all the reasons to consider when choosing a fish tank mode, ease of maintenance is a big one. Because keeping a system clean can be a real hassle when setting up a bigger tank. This is why many of the best fish tanks for kids are so small: they are easier to clean!
The self-cleaning feature of My Fun Fish Kids' betta fish tank is essentially a tap built into the side of the aquarium kit. You can use it to quickly empty tank water from the system into a cup or glass, to be replaced in just seconds. Considering the best starter fish tank for kids should be easy to maintain, we think this is a fantastic feature to include!
You even get an led lighting system but no filter or heater, both of which are important to help keep the tank water clean. The batteries that are included are also fairly weak and sometimes are even dead on arrival. But they are easily replaceable, should they end up being weak out of the box.
Pros:
best fish tank for kids in terms of maintenance
included led light bulbs
360-degree viewing
Cons:
too small for anything more than a single betta
included batteries are very weak and sometimes dead
9. TetraCrescent Aquarium Kit
As we've seen, Tetra offers several tropical fish tank setups that come as a complete aquarium kit. The TetraCrescent is another great model using high-quality acrylic panels modeled to hold either 3 or 5 gallons of water, depending on the size you choose.
Included with the aquarium is one of their TetraWhisper internal power filters, which sit within the fish tank so it can sit flush against a wall. Whisper power filters are world-renowned for their ability to run both powerfully and near silently using their magnetic impeller drives.
Filter cartridges are also very easy to find at local pet stores all around the world.
The included led lighting setup is bright but not nearly enough to grow plants, like the Fluval system. It is also straightforward and has no ability to shift the color hues being displayed.
Pros:
uses a powerful TetraWhisper internal filter to keep the tank water clean
crescent-shaped viewing panel similar to a large bowfront aquarium
rigid acrylic panels that are tough and impact-resistant
large enough even for communities of small aquarium fish
Cons:
led lights that are included are not very bright
no ability to customize the led color output
internal power filter takes up some of the interior swimming space of the aquarium
10. GloFish Aquarium Kit Fish Tank with LED Lighting and Filtration
GloFish are something special; they are genetically engineered using jellyfish and coral DNA to fluoresce under a black light. Since UV lights rarely come with aquarium kits, these setups from the GloFish Store are well worth looking at!
The GloFish aquarium kit also includes decorations, which few of the other aquarium kits offer. We get an especially nice black gravel with colorful grains included. Paired with the blue and UV output of the led lighting, it is the perfect aesthetic to include with the ethereally glowing GloFish!
What's more, the GloFish aquarium series comes in several sizes, from 3 gallons all the way up to 20 gallons! This makes the lineup extremely versatile and able to meet the needs of kids of all ages.
Say you have tweens or teens that are a little more trustworthy about aquarium maintenance. In that case, a 10 or 20-gallon fish tank offers them way more options in terms of the number and size of aquatic animals it can hold!
GloFish also includes many fish that are larger and more active, including danios and tetras. So the more space you can provide, the better off they will be.
Pros:
glofish aquarium kits come in several sizes, from 3 to 20 gallons in volume
uses blue and UV radiation to bring out the neon glow of glofish
also includes black gravel decoration and a TetraWhisper internal filter
Cons:
led bulbs are only blue and UV, with no white lighting
no heater, fish food, water conditioner, or other necessary items included
Why Are Fish Tanks a Good Gift for Kids?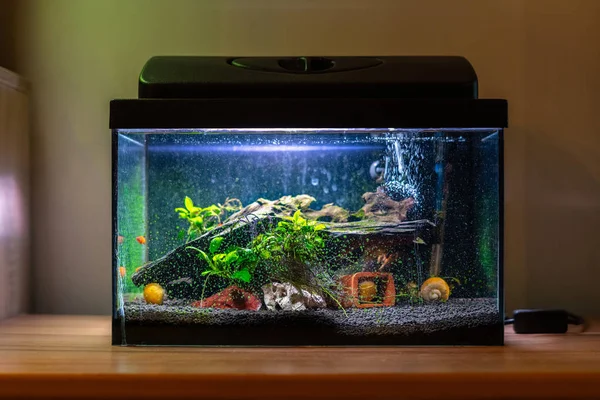 An aquarium kit can also inspire your children to learn more about science. In fact, this was the case for yours truly; my first starter fish tank was full of platies! I learned how to breed my fish, how to raise the fry, how to balance the water chemistry…It inspired a lifelong love for fish tank keeping specifically but pets and animals in general!
Instilling a sense of personal responsibility in young kids also starts very young. And a good way to begin is to give them an aquarium kit that they are solely responsible for. They learn how to monitor water conditions if they are older. And if younger, you can give your kids simple duties like knowing when to feed, when to do weekly water changes, and so on!
Are there Disadvantages to Giving Kids an Aquarium Kit?
Unfortunately, there are a few disadvantages to gifting a fish tank for kids. For one, you may need to step in if your children don't know how to care for fish. They might try adding tap water to the aquarium, forgetting to add water conditioner during a water change. Or they may accidentally overfeed.
Or that worst nightmare of all parents: they may simply lose interest in the entire aquarium kit, as children often do. This means that you are now the one caring for their fish pets, which you may not have time or energy to do yourself.
You really need to know your kids and how realistic their enthusiasm is for the hobby. If you are already fish keepers, then young kids that spend a lot of time with you around your fish tank are more likely to take care of their own real fish tank!
And in a worst-case scenario, a true fish-keeping nerd will always find something to do with an extra tank that your kids no longer want!
How Much Effort is a Fish Tank for Kids?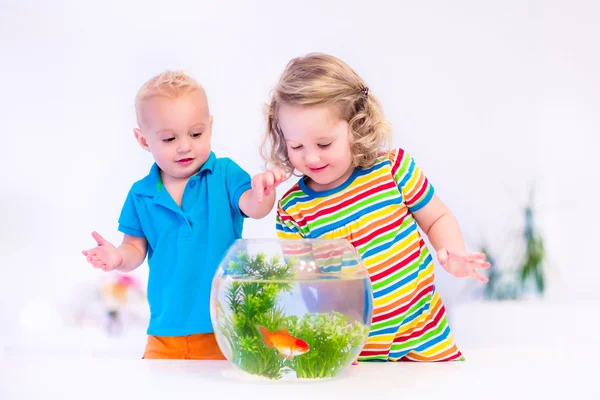 A children's fish tank need not be difficult to care for. Besides water and filter cartridge changes, they are pretty much self-sustaining once the system is cycled and the fish are settled in. And it's not like you are keeping saltwater aquariums with coral, a planted fish tank, or some other system constantly in need of adjustments.
Just remember that your kids probably won't remember to keep up with the fish tank as often as they should. They may forget to offer fish food, do water changes, and so on. At times, you may need to perform aquarium maintenance, especially if your children are young. Therefore, it's better if you are fish keepers alongside your kids!
Glass vs Acrylic Tanks
When shopping for your kid's first fish tank, you will be confronted with a major choice! Do I start out with a glass tank? Or should I go with an acrylic tank instead?
Truthfully, both materials have advantages and disadvantages to consider. Acrylic fish tanks can be great for kids because acrylic is very impact-resistant. A child won't have an easy time shattering an acrylic panel like they could a glass tank.
Acrylic also holds heat better, making temperatures more stable for a small fish tank, which tends to lose heat very easily. However, acrylic is also more challenging to clean because it scratches very easily. Without proper acrylic cleaning pads, you can easily ruin an acrylic setup during a tank clean.
Glass tanks are cheaper but a little more fragile and significantly heavier. But they are also very easy to clean and can be wiped down with any kind of normal cleaning pad. Either acrylic or glass can make excellent material for a kid's fish tank; it really depends on your preferences!
What Kind of Fish Can I Buy my Kids?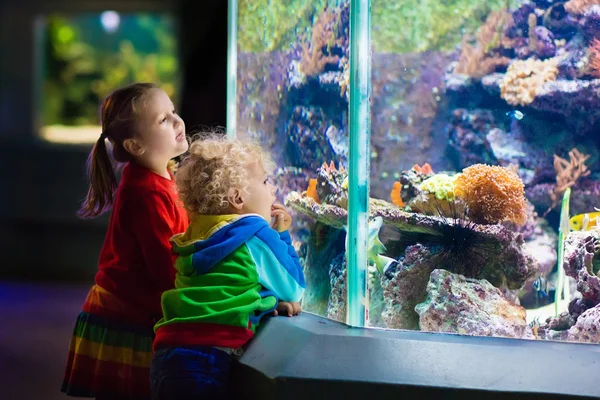 You will definitely want to stick with hardy fish species when buying fish tanks for your kids. Because no matter how much intervention you are performing, there is always the chance of your children doing something that can harm your fish.
Maybe they decide to add goldfish crackers to the tank as "friends" for the tropical fish. Or they disturb the filter system, heater, or some other piece of essential technology. Either way, your aquatic animals may be in for some occasional stress.
Fortunately, just about any aquatic pets that you encounter in the majority of name-brand pet stores are going to be very hardy fish! These include livebearing fish like guppies and platies, barbs, tetras, and so on.
Bottom dwellers like corydoras and plecostomus will add some activity along the bottom to engage your kids for hours. Avoid fish that are known to get large, even if you think that your kids will love the tank and you can upgrade in the future.
These include cichlids like oscars, loaches, koi, and so on. We want to make sure that you have a spacious fish tank enough for the number and size of fish you want from the very beginning!
Many of the aquarium kit sizes are around 5 to 10 gallons in volume, which is quite limited. Overcrowding a starter fish tank is one of the most common ways they end up failing in the beginning, resulting in dead fish.
Wrapping Up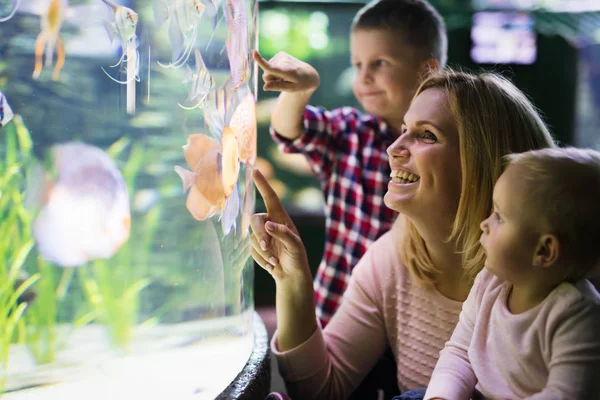 As you've come to discover, a fish tank can make a wonderful gift for kids of all ages! They are inexpensive, beautiful, and simple to maintain over a long period. And the learning curve is not at all advanced when keeping easy to care for community freshwater aquarium fish!
Which fish tank you decide to go with depends mostly on the needs of your kids. If you think the system needs to be very low maintenance, then the My Fun Fish Kid's Fish Tank is an excellent choice! The side spigot makes water changes a breeze to perform, even for young children.
However, if you want a system that is a little more involved, then you have a wealth of options to explore here. Everything from 1-gallon desktop models to 5, 10, and 20-gallon complete fish tank kits are included here for any budget, aesthetic, and sense of responsibility!
Related Content: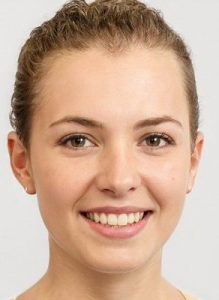 Latest posts by Kelly Stanley
(see all)