When setting up an aquarium for the first time, we put tons of thought into the fish, the substrate, the lighting, and so much more. But how much time do we spend thinking about what kind of fish tank stand we want?
A solid stand made of wood or metal ties together the overall aesthetic of your setup. Stands are not only sturdy but beautiful when chosen carefully. And considering how heavy a full fish tank is, choosing the right stand is a matter of peace of mind!
There's an incredible selection of stands available in today's market. But considering how essential a job it performs, only the best aquarium stand should hold up your fish and livestock. So let's take a look at which models are most worth your time!
Top Rated Aquarium Stands of 2023
Reviews of the Best Aquarium Stands
Since I know you're not in the market for every stand size, I've intuitively organized the list below. Simply choose the section that best fits the tank size you're looking for! We'll start with 10-gallon aquariums and then discuss some mid-sized stands for 15-29 gallon setups.
Next comes the collection of stands rated for 30 to 50 gallons. I've also included a section specifically for the very common 55-gallon tank. Lastly, I've included a great stand for a 70+ gallon tank!
Best Aquarium Stands for 10 Gallon Fish Tanks
1. Aqueon Forge Aquarium Stand
The powder-coated finish is timeless in appearance and rust-resistant to boot. It's also one of the few stands capable of holding more than one tank at a time! This is the best tank stand for hobbyists looking to set up a second breeder underneath the main fish tank.
I like this stand because it includes panels that can be reversed for different color choices. If brown isn't to your tastes, you have the choice of black panels instead! These panels also flip upward to ensure you have full access to the lower tank.
Key Features:
Option to use brown or black panels
Holds two aquariums
Super easy to set up
2. Aquatic Fundamentals Metal Aquarium Stand
This stand includes a black powder-coated finish, but it also has a classic scroll design along the sides. This is the best 10-gallon aquarium stand for hobbyists that prefer metal over wood.
If you enjoy the 10-gallon stand, then know that they make aquarium stands up to 55 gallons in size!
Key Features:
Pure black metal construction
Scrollwork along the sides
Locking metal cam assembly
3. Imagitarium Brooklyn Metal Tank Stand
The thicker legs of the Imagitarium inspires more confidence than the thinner earlier designs. Rated for tanks up to 10 gallons in size, this stand made of metal has adjustable feet for leveling on any floor.
Combined with the solid steel construction, it's one of the best aquarium stands for a cubist or minimalist aesthetic!
Key Features:
Minimalist inspired design
Adjustable feet
Easy to assemble
4. Flipper 10/20 Gallon Aquarium Stand, Rustic Oak
Rather than metal, the Flipper 10/20s use particleboard, and laminated MDF (medium density fiberboard) compressed into a tasteful woodgrain appearance. The lamination ensures it's moisture resistant, though.
Built into the middle is a large storage cabinet. Plenty of space for nets, food, filter cartridges, and other items you want close at hand but not immediately visible!
Key Features:
Storage cabinet for aquarium supplies
Laminated MDF construction
Attractive alternative to a metal tank stand
5. Ameriwood Home Flipper 10/20 Gallon Aquarium Stand, Black Oak
If you're a fan of the Flipper 10/20 but are looking for something a bit more contemporary in appearance, the Ameriwood Home Flipper is a great alternative! It provides a beautiful black laminated MDF construction instead of the Rustic Grey of the previous model.
Key Features:
Storage cabinet for aquarium supplies
Laminated MDF construction
Attractive alternative to a metal tank stand
Best Aquarium Stands for 15 Gallon Fish Tanks
6. HG Fluval Flex 15g Stand Black
15-gallon tanks are an uncommon size. Fortunately, Fluval has us covered with their Fluval Flex 15 tank stand. Custom made to hold their 15-gallon tank; it has an all-wood construction and an attractive, wavy front design.
The stand also includes storage space for supplies; however, it does not include doors to hide them.
Key Features:
Sized for 15-gallon tanks
Curved design instead of hard lines
Solid wood backing for strength
7. All Glass Aquarium Stand Knockdown
The contemporary design of this tank stand ensures it matches nearly any home aesthetic! The Stand Knockdown is built with a 15-gallon fish tank in mind.
Unlike most smaller aquarium stands, it uses a very large front door to hide essential supplies!
Key Features:
Very easy to assemble
Contemporary, flexible design
Large wooden doors
Best Aquarium Stands for 16 to 29 Gallon Fish Tanks
8. Coralife Designer Biocube Stand (16 Gallon)
Coralife's marine supplies are world-class, and their 16-gallon nano tank stand is no exception. This model has holes cut in the rear so electrical, and air lines can be run to the fish tank or outlets.
The Coralife Designer tank stand includes both a door and a shelf for accessories. The door uses acrylic door panels rather than glass. Acrylic is weak against scratches but much lighter, more flexible, and durable than glass!
Key Features:
Acrylic panels for door
Moisture-resistant construction
Rear access holes for equipment
9. Imagitarium Newport Wooden Tank Stand (20 Gallon)
Our first stand for 20-gallon tanks uses a polished, modern design that fits into any room layout. Like many smaller stands, it can also hold a second fish tank in the middle! Nylon leveling feet ensure the stand sits true despite any uneven floors.
Key Features:
Leveling feet
Can hold a second fish tank
Clean, modern design
10. Flipper Cove 20 Gallon Aquarium Stand, Black
Like the 10-gallon tank stand model, the Flipper Cove 20 uses laminated MDF for a moisture-resistant wood finish. This attractive tank stand uses both cubbies and cabinets to store your aquarium supplies or even books and home decor. This is one of the best aquarium stands for tying a room together!
Key Features:
As much furniture as functional
Can hold decorations as well as supplies
Treated to prevent wood rot
11. Aquatic Fundamentals 102102, Metal Aquarium Stand (20 Gallon)
If you're looking for a 20-gallon aquarium stand that includes moisture resistant iron using a classic scroll design, Aquatic Fundamentals is just right for you. The elongated design looks marvelous in any home or office space. This is one of the best aquarium stands for hobbyists looking for an ornate look with simple functionality!
Key Features:
Solid iron aquarium stand
Easy to assemble
Reasonably priced
12. Flipper Wildwood 20 Gallon Aquarium Stand, Rustic Gray
The Flipper Wildwood has a charming, more rustic appearance than the metal stands we've seen so far. This makes it perfect for tanks with earth-toned gravel and live plants. The base is slightly larger than a 20-gallon aquarium base, leaving a bit of a lip for a more spacious presentation.
Key Features:
Easily assembled but requires two adults
Wood grained laminated MDF
Twin storage shelves with doors
13. Aqua Culture Deluxe Aquarium 20/29 Gallons Stand
If you're undecided on whether you want a 29 gallon or 20-gallon aquarium, the Aqua Culture Deluxe is made for either sized tank! The broad base is well accented with both redwood and black tones, perfect for any contemporary home. The top, base, and door of this stand are moisture-resistant and powder coated.
Key Features:
Extremely robust stand
Plenty of storage space
Can hold a 29 gallon or 20-gallon aquarium
14. Coralife Designer Biocube 23/32 Gallon Stand
The Coralife Designer Biocube is one of my favorite tanks – and it happens to come with a fantastic stand! This 23/32 gallon fish tank stand is made entirely out of moisture-resistant materials in case of an occasional splash.
Related: Coralife Biocube Review
Key Features:
Rear cut-out holes for wiring
Easy to assemble
Both doors and shelves for storage
15. Aquatic Fundamentals Black Bowfront 26 Gallon Stand
Bowfront stands come in fewer varieties than most tank stand designs. Fortunately, Aquatic Fundamentals has designed a very handsome wooden bowfront stand for any 26-gallon tank.
Key Features:
Metal to metal locking cam assembly
Moisture-resistant materials
Made for bowfront aquariums
16. Imagitarium Preferred Winston Tank Stand (29 Gallon)
If you're fond of 29-gallon tanks, I highly recommend considering this stand from Imagitarium. I particularly love the rich espresso coloring used by this stand over the usual fresh wood or black tones. No open space is used, giving it a solid, classic aesthetic!
Key Features:
Rich espresso coloration
Wooden construction
Thick legs, solid design
17. Ameriwood Home Aquarium Stand (29-37 Gallon)
Ameriwood Home includes some of the lightest and well-designed stands on the market. Their 29-37 gallon stand comes in both oak and expresso for any home aesthetic. The doors are large, well placed, and provide space for plenty of aquarium accessories!
Key Features:
Easy access to aquarium accessories
Light laminated MDF construction
Two color choices
18. Coralife Designer Biocube Stand 29/32, Black
While this stand was designed specifically for your Coralife aquarium, any tank with the right dimensions can sit on this beautiful black aquarium stand! The tinted acrylic panels are scratch-resistant yet light. While slightly clear the dark tint help hide readily available accessories within.
Key Features:
Best stand for Coralife Biocubes
Tinted acrylic windows
Black wooden construction
19. Imagitarium Brooklyn Metal Tank Stand (29 Gallon)
When it comes to feeling secure, there's nothing quite like a solid steel aquarium stand. Imagitarium's design includes adjustable feet to ensure your stand sits perfectly. The overall design is open and roomy, with bottom space for additional home decor or even a second aquarium!
Key Features:
Open lower section
All metal construction
Screw-on feet
20. Ameriwood Home Ollie & Hutch Laguna Tide 29-37 Gallon Aquarium Stand
Ameriwood Home stands use wood tones that fit with nearly any home aesthetic. This particular aquarium stand includes shelves, doors, and compartments for accessories and home decorations. This is one of the best stands for home decorators looking for something classy.
Key Features:
Shelves, doors, and exterior compartments
Holds 29-37 gallon aquariums
Best medium-sized stand for homemakers
21. Aquatic Fundamentals Black Upright 29/37 Gal. Stand
Simple, classic, and rectangular in design, this is a great stand for aquarists looking for something easy to assemble and functional. The powder-coated finish ensures the tank is entirely moisture-resistant as well as attractive to look at.
Key Features:
Powder-coated exterior finish
Rectangular design
Simple to assemble
22. Fluval Accent Stand for Aquarium, Espresso 29G
If you happen to own a Fluval Accent aquarium, this is the best stand for their 29-gallon model. A custom rear cutout also allows you to connect the Fluvial Accent's Simpletec system that comes with this tank!
Key Features:
Designed with the Fluval Accent tank in mind
Roomy interior storage compartment
Rich dark wooden finish
Best Aquarium Stands for 30 to 50 Gallon Fish Tanks
23. Aquatic Fundamentals Aquarium Stand with Storage (30 Gallon)
Unlike most of the stands here, we have black, Serene Cherry, and Solar Oak for three color choices. This stand is designed for tanks 30, 38, and 45 gallons in volume. It also uses a single rear brace with an open back for lines to run from the tank into the stand.
Open rear for canister filters and other essential piping
Three color choices
Sized for several aquarium volumes
24. Imagitarium Brooklyn Metal Tank Stand (40 Gallon)
40-gallon tanks are a classic mid-sized model, and the Imagitarium Brooklyn is the perfect stand for one! The open metal construction of this aquarium stand won't hide supplies but provides space for storage or even a smaller tank below.
Key Features:
Doorless design
All metal construction
Sized perfectly for a 40-gallon aquarium
25. Aquatic Fundamentals Aquarium Stand Black (50 Gallon)
50-60 gallon aquarium stands aren't easy to come by. Fortunately, Aquatic Fundamentals has a well designed, rugged stand for these mid-sized tanks. A single front door provides access inside, and the open rear construction allows wires and pipes to run without being easily seen.
Key Features:
Ideal for mid-sized 50-60 gallon tanks
Open rear for wiring
Single front door
Best Aquarium Stands for 55 Gallon Fish Tanks
26. Aquatic Fundamentals 16551, 55 Gallon Upright Aquarium Stand, Black
55-gallon tank stands come in a wide variety of styles, but Aquatic Fundamentsla has one of the best models. Double front doors provide easy access to tank supplies. Also, the powder-coated finish adds moisture resistance to the solid wooden construction.
Key Features:
Water and rot-resistant finish
Double front doors
Rectangular construction and aesthetic
27. Imagitarium Brooklyn 55 Gallon Metal Tank Stand
While it doesn't use doors, the Imagitarium Brooklyn's open structure ensures you can store items of nearly any size right below your 55-gallon tank. This steel stand also includes adjustable feet to level the stand before placing your aquarium on top.
Key Features:
Adjustable feet to control level
Open, spacious construction
Solid black steel construction
28. Flipper Ollie & Hutch Wildwood 55 Gallon
As a 55-gallon tank stand, this model has a very rustic wood design suitable for contemporary living spaces. Highly visible black metal accents add to the appeal of this intriguing model. Four doors open to four interior shelves, keeping your supplies well organized inside.
Key Features:
Four doors and interior shelves
Wood construction with black metal accents
Beautiful wood veneer finish
29. Aqua Culture Deluxe Aquarium 55 Gallons Stand
This large, spacious model uses a powder-coated finish on the top and doors designed to keep moisture from ruining the wood. Two-toned in black and cherry, this is one of the most attractive 55 gallon stands around!
Key Features:
Two toned color scheme
Water-resistant powder coating
Twin doors for storage
Read More: Best 55 Gallon Aquarium Stands of 2023
Best Aquarium Stands for 70+ Gallon Fish Tanks
30. Aquatic Fundamentals Aquarium Stand with Storage (75 Gallon)
Like their smaller model, this aquarium stand comes in three attractive color choices. It's actually sturdy enough to hold both 75 and 90-gallon tanks. The rear of this aquarium stand is open; a single support brace ensures you have room for wiring and pipes to run from tank to interior, as needed!
Key Features:
Ideal aquarium stand for 70+ gallon tanks
Two front doors for quick access
Open rear panel for wiring or piping
How to Choose Your Aquarium Stand
Considering Your Equipment Space
Just because you know how large an aquarium stand you need doesn't mean you should leap right into buying one! Stands can vary in height, width, weight, and other characteristics.
You may also need to look at aquarium stands with open rear compartments for hoses to run to canister filters. Do you have enough space taking into account the inches needed to separate your aquarium stand from the wall?
Reef aquariums are especially equipment-intensive. Sumps, UV sterilizers, canister filters, and other devices all need storage space that some aquarium stand models don't have. Take out your tape measure and triple-check the dimensions of your equipment!
Ease of Setup
The next consideration should be how easy your aquarium stand is to set up. Does it require additional people to heft heavy panels and doesn't include all of the tools you need to assemble it? That could be a mark against a particular model.
Fortunately, most of the aquarium stands I've collected here are simple to set up individually. They also include allen wrenches and any screws or cams needed to set the aquarium stand up in mere minutes.
Stand Height
Aquarium stand height affects ease of access to the top of the tank as well as the overall aesthetic. The height of the tank itself should also help determine which stand you end up with.
A shorter tank like a 40 breeder should have a taller stand to make up for the squat layout. On the other hand, a taller tank like a 46 bowfront should be paired with a shorter aquarium stand to normalize the viewing height.
If your aquarium stand also includes adjustable nylon feet, you may have some leeway in terms of finished height.
Stand Material
Your aquarium stand will likely be made out of metal, wood, particle board, or laminated MDF. Each of these materials is structurally sound in terms of load-bearing capacity. It comes down mostly to aesthetic choices as well as water resistance.
Ideally, your non-metal stand is treated to repel water from the occasional aquarium splash. But even if you go with metal, a powder coating ensures that the stand keeps rust at bay throughout its lifetime!
Style & Look
Aesthetics and design are always important. It's always best if a stand can match the aquarium it's holding up. All-inclusive tanks like Coralife Biocubes and the Fluval Flex should be paired with their proprietary stands for the best overall appearance!
Any tank stand made of metal or wood will look great. But how well does it tie into the rest of the room decor? Is the tank part of a contemporary office space or rustic living room environment?
Doors can also help hide accessories and provide a tidier appearance that's better suited to a room frequented by guests.
Our Top Picks
Shopping for aquarium stands is serious business! However, we're really spoiled for choices regardless of the size of our aquarium. Having discussed individual styles and how to choose what's best for you, I think it's time to showcase our top picks for the best aquarium stands of 2023!
Hopefully, you've learned a lot and found a stand that's just right for you!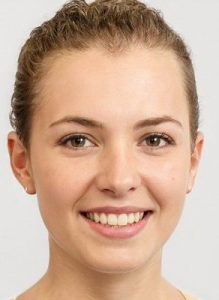 Latest posts by Kelly Stanley
(see all)