The Best Canister Filters of 2023
| Image | Canister Filters | Gallon Specs | Price |
| --- | --- | --- | --- |
| Our Top Pick | Fluval 307 Perfomance Canister Filter | 30, 65, 100, 150, 200 Gallons | Check Latest Price |
| | Fluval FX6 High Performance Aquarium Filter | | Check Latest Price |
| | Cascade CCF2UL Canister Filter For Large Aquariums and Fish Tanks | | Check Latest Price |
| | Hydor Professional External Canister Filter | 40, 75, 100, 125, 150 Gallons | Check Latest Price |
| | Marineland Magniflow Canister Filter | | Check Latest Price |
| | SunSun Hw303B 370GPH Pro Canister Filter Kit with 9-watt UV Sterilizer | | Check Latest Price |
| | Aquatop CF400UV 4-Stage Canister Filter with UV 9W, 370 gph | | Check Latest Price |
| | EHEIM Classic Canister Filter 2213, Classic 250 | | Check Latest Price |
| | OASE Indoor Aquatics Biomaster Thermo 250 | | Check Latest Price |
What Are the Benefits of Using a Canister Filter?
If you're searching for the best aquarium filter on the market, investing in the right product is essential.
By understanding the benefits of canister filters, you can assess if it's the right filter system for your aquarium. Let's explore the top benefits of using a canister filter as your filtration tool.
Easy Setup Processes
If you want to hit the ground running, a canister filter is an excellent choice. Many aquarium enthusiasts consider canister filters as the easiest to use.
If you don't have considerable experience with aquarium filters, it can be a good idea to use a product that has minimal set-up requirements.
In many cases, canister filters come with easy-to-understand instructions on how to set up the filtration system. It's always a good idea to consult the instructions manual included with your filter.
High Flow Rates
One of the primary benefits of a canister filter is the flow rate. While each canister filter's capacities vary depending on its mechanical design, this type of filter unit typically contains better water flow than other products. In some cases, you'll find that canister filters can process more than 900 gallons per hour.
So, what does this mean? Flow rate simply refers to the amount of water that it is possible to filter per hour. The better your flow rate is, the more efficient your filter will be at cleaning your tank water. It's crucial for the engineering of your filter to include a strong motor head that can clean everything from top to bottom regularly.
If you want to spend less energy filtering more aquarium water, using filters with high flow rates is a must.
Flexible Media Selection
The capabilities of your canister filter largely depend on the filter media that you choose. So, what's filter media? Media is the component of the filter responsible for cleansing the water in your fish tank.
Depending on the type of toxin or dirt you're trying to remove from the water in your tank, you can choose a wide variety of filtration media. Fortunately, the best canister filters on the market allow you to select your filtration media. You won't be restricted if you decide to use this product.
Versatility is vital if you want to clean every bit of your tank. Below, let's take a closer look at some of the filtration media selections you can use if you choose to buy a good canister filter:
Biological Media (Bio Media)
This is a type of media that promotes the growth of good bacteria in your tank. By using items such as ceramic rings or bio rings, you can ensure there are places for good bacteria to grow in your system.
Chemical Media
Chemical media, which is often zeolite or activated carbon, ensures that unwanted chemicals get removed from the water in your tank. Removing chemicals can help promote healthy fish and plant life in your aquarium. Harmful substances, such as ammonia can be removed using this type of media.
Mechanical Media
Whether it be mesh, ceramic rings, or any other type of filtration material, mechanical media is typically the first line of defense in your filtration. Mechanical media can help prevent large particles and other dust or dirt from continuing to circulate in your tank.
No matter which media you choose, make sure to assess media capacity and media storage.
Ease of Cleaning
While a filter is supposed to keep your aquarium clean, there will also come a time when you need to clean your filter. If you want to reduce your overall maintenance requirements, a reliable canister filter is one of the best external fish tank filters. In most cases, you can quickly disassemble a canister filter and clean its internal components manually.
While the cleaning process varies depending on the product you choose, most canister filters only require a few seconds to clean internal components. If you're looking for a fish tank external filter that you can thoroughly clean without much effort, it's hard to go wrong with a canister filter.
Make sure to read your canister filter's instruction manual before you take it apart. Most instruction manuals contain in-depth guidance on how to disassemble, clean, and reassemble your canister filter.
People should regularly service their filters if they expect the best results and effectiveness from the device. You should also maintain your tubing, siphon, valve, valve block, disconnect valves, and flow rate control valves. The sieve, sponges, seal, media space, filter media baskets, o-ring, and other materials and filter pieces also need servicing. It can help you avoid odors, discoloration, and many other issues.
Mechanical Filtration
Strong mechanical filtration is one of the most critical components of any filter kit. If you want to remove the debris, particles, and other unwanted substances from your tank's water, the motor needs to provide substantial filtration power.
Over time, you will need to ensure you keep the filter system clean if you want it to uphold its original mechanical strength.
Quiet Operation
There's nothing worse than a loud filtration system in your home—especially if you have an aquarium in your room or near your home office. Whether it be your filtration inlet, suction, coil, or water flow, there are plenty of functions that can make a filter produce too much noise.
Fortunately, many modern filter systems can clean the content of your tank without making lots of foam, noise, or vibrations. This quiet operation is thanks to pumps that are much more efficient than their predecessors.
Best Canister Filter Reviews of 2023
If you're ready to purchase a new canister filter for your fish tank, it's time to explore the best options on the market. We've compiled a list of the best nine canister filters currently available for consumer and commercial freshwater tanks.
We'll explore key features, advantages, and drawbacks of various canister filter varieties.
Explore our full list of canister filter reviews to ensure you find the perfect external filter for your aquarium.
1. Fluval 307 Performance Canister Filter
This is part of a new 07 canister filter series from Fluval that includes: Fluval 107 (10-30 Gal.), Fluval 207 (20-45 Gal), Fluval 307 (40-70 Gal), Fluval 407 (50-100 Gal).
If you're searching for a versatile canister filter that comes packed to the brim with features, the Fluval 307 Performance Canister Filter is the perfect option. The Fluval 307 is a suitable canister filter for both freshwater tanks and saltwater tanks.
While the filter is versatile and compatible with a broad range of tank sizes, it works best with fish tanks under 280 gallons.
Users can quickly remove the media stack via a centralized handle, and the dual locking clamps on the filter mean you can quickly release and attach it to your aquarium.
Additionally, this product comes with a quieter and more efficient design than its predecessors. Aquarium owners will benefit from a system 25% less noisy than previous filters.
The Fluval 307's compact and sleek design ensures that the filter doesn't interfere with the aesthetic of your fish or turtle tank.
Pros
Quieter than other motors—as quiet as a whisper
An energy-efficient model that requires less pump action
Plenty of power packed into a compact design
Easy to install and remove from any tank
Multiple filtration stages
Comes with filter pads
Cons
Not as suitable for huge tanks
Spray outlet can be too powerful
2. Fluval Canister Filter, FX6 Filter
The Fluval FX6 filter is one of the most powerful filter canisters on the market. As a multi-stage filter, it provides the ultimate cleaning experience for your tank—this is the ultimate stage filtration product.
All you need to do is add water and plug in the filter, and it will begin automatically filtering water within your tank. This Fluval product comes with mechanical media, chemical media, and biological media included.
You'll also have access to an automatic air evacuation system, hose output capability, and removable media baskets.
The FX6 Filter is a suitable system for aquariums that contain up to 400 gallons of aquarium water, and it can filter more than 900 gallons per hour. As one of the most powerful canister filters on our list, this is an excellent heavy-duty option if you have an aquarium that requires constant cleaning.
The previous FX4 Filter is for aquarium systems up to 250 gallons and filters more than 450 gallons per hour.
The system can hold up to 1.5 gallons of media. A smart chip within the filter monitors water quality and determines the correct level of water pump power to provide optimum filtration.
Pros
Mechanical, chemical, and biological' filter media included
Upgrade from FX4
A potent system that can filter over 900 gallons every hour
Microchip technology for automatic smart pump filter optimization
Removable media baskets included
Simply fill with water and plug in to start filtering—great setup process for beginners
Cons
Not as quiet as other options on our list
Air purging can sometimes take a while
3. Penn Plax Aquarium Cascade Canister Filter
This Penn Plax Cascade Canister Filter is an excellent option for smaller fish tanks. This flexible canister filter does a good job, no matter what type of fish or turtle tank you own. The 360-degree nature of the flow valves means it can fit in any small cabinet without question.
This filter can return 185 gallons of clean water into the tank every hour. It's most suitable for tanks up to 65 gallons.
You'll also benefit from two large media filter baskets that ensure you use the types of media filters required. The prime button/priming button also means that this product offers an excellent canister filter set-up.
Users of this filtration product will also receive a spray bar, directional spout, filter medium, and intake tube.
Pros
Unique Penn Plax Cascade design
Suitable for aquarists with small tank cabinets
Filter comes with spray bars, intake tube, directional spout, and more
Easy-to-use priming feature for quick set-up
Easily remove valves to clean or maintain the canister filter
Cons
Not suitable for aquariums over the size of 65 gallons
Not one of the most powerful canister filters on our list
Related: Cascade 1000 Canister Filter Review
4. Hydor Professional External Canister Filter
This Hydor Professional tank filter external canister product offers 320 GPH per hour of filtration capability. While much of the system is plastic, there is a ceramic shaft designed with longevity in mind.
It can filter out food and any other kinds of particles or problems that might result in a dirty aquascape, glass, or tray.
This is one of the Hydor Professional external canister filters that allows you to benefit from biological filtration, chemical filtration, and mechanical filtration processes.
You'll find a strong motor, sturdy canister lid, high-capacity filter chamber, and a range of other premium features in this filter. Included with the product are intake tubes, priming features, and more.
For those conscious about the environment, this Hydor Professional external canister filter comes in an eco-friendly package (box), unlike others on our list.
This same product also comes in different sizes and specifications. For example, there is a 150 gallons version of the same product.
As one of the most trusted aquarium canister filter brands, you know you're getting a reliable product when you purchase from Hydor Professional. Hydor is a name that benefits from popularity and significant sales.
Pros
Compatible mechanical biological and chemical filtration media trays
High-capacity filtering chamber—robust canister volume
Ceramic shaft
The design hides the water pump head
Cons
The design isn't as sleek as other options on our list
Some owners complain of a yellow tint after a few months of use
5. Marineland Magniflow Canister
With a sleek design and a 3 stage filtration process, this advanced Marineland Magniflow Canister is a popular option for saltwater and freshwater tanks. This particular model can work with tanks that hold up to 100 gallons.
Additionally, you can choose between two unique GPH models: 360 GPH and 220 GPH.
The 3 stage filter process ensures that water flows through multiple media filtration baskets before returning to the output nozzle.
The push-button primer ensures this system retains its filtration ability. You can use mechanical, chemical, and biological filtration with this Marineland Magniflow product.
Lastly, there's a spill-free cleaning mechanism that allows you to access the inner components of the system without creating a mess.
Pros
Spill-free cleaning process
Button-activated primer system
Works with all types of media filters
Two GPH modes
Cons
Not suitable for huge tanks
Lack of air bubbles
6. SunSun Hw304B 525GPH Pro Canister Filter Kit
Editor's Note: the Sunsun Hw304B is currently unavailable, but the Hw303B SunSun Pro Canister Filter model is on sale.
This SunSun HW304B canister filter kit can filter up to 525 GPH. This filter kit is a suitable SunSun product for anyone with a tank of up to 150 gallons.
The filtration system includes four white filter pads, one blue coarse pad, four media baskets, and a canister filter with 9 Watts of a UV sterilizer.
You can use this system with both freshwater and saltwater tanks. It comes compatible with multiple media filtration systems.
The UV light (ultraviolet light) sterilizer in this SunSun filter can help you eliminate bacteria, algae spores, and other unwanted growths.
Outside of the core SunSun filtration system, you'll also benefit from 1 pound premium filter carbon, a set of bio balls, and 1 pound of ceramic rings.
Pros
Very affordable product from SunSun
Comes with ceramic rings, bio filter balls, filter pads, and other additional components
Excellent feature list
55W power filter that can clean 525 GPH
UV sterilizer
Cons
Reports the latches can leak
Parts are manufactured from cheap plastic
7. Aquatop CF Series Canister Filter Kit
Editor's Note: we replaced the old product with the one above as it's no longer available on Amazon.
The Aquatop CF Series Canister is another advanced UV sterilizer canister that can help eliminate unwanted growths in your fish tank. It's an excellent option if you've had issues with algae or harmful bacteria growth.
With a 9-watt UV sterilizing tool and a 4+1 filtration system, it's easy to see why this is a popular option with any pet fish owner. It can clean up to 525 gallons/hour and is suitable for up to 175 gallons of any size tank.
You'll find that this particular product offers extensive mechanical filtering options and a coarse sponge. Still, you'll also benefit from three large media compartments, which you can use to add your own types of media.
Also, with this filter kit, you'll benefit from activated carbon, bio-balls, and ceramic rings.
Pros
Three large compartments for filter media
Quiet operation
525 gallons per hour up to 175-gallon tanks
UV light to eliminate unwanted growths, and spores (can also kill a pore system)
Cons
Reports of leaking after extended use
The canister inlet pipe and canister outlet can sometimes erode over time
8. EHEIM Classic External Canister Filter with Media
The EHEIM Classic Canister filter resembles many of the canister aquarium filters you'll find on the market—but it also comes with added functionality.
While the EHEIM Classic Canister company claims it can handle large amounts of water, it's best suited to tanks that are 66 gallons or less.
If you want a filter that can hit the ground running, you'll be pleased to learn this kit includes EHEIM Mech media, as well as Susbtrat Pro media. You'll also find valves included in the packaging.
There is a "permo-elastic silicon sealing ring" built into the pump to prevent issues after cleaning. Buyers of this filter also receive an inlet pipe, hose, spray bar, and additional installation accessories to make the set-up process easier.
Pros
One of the most advanced EHEIM canisters on the market
Comes with bio media and other filter accessories
Excellent feature list
Permo silicon sealing ring
Silicon sealing prevents cleaning issues
Strong customer feedback from owners of smaller tanks
Cons
Can't handle large amounts of water volume
Not a high flow rate, which may leave water consistently murky
9. Oase Indoor Aquatics Biomaster
This Bio Master Thermo product offers another excellent piece of filtration equipment for those who want to regulate the temperature in their tanks. The internal heater can provide a consistent water temperature level for the inhabitants of your fish or turtle tanks.
The system will automatically work to circulate water in your tank, which helps provide uniform heating and filtration benefits. There is a four-stage filtration process that includes multiple types of media—this is one of the most extensive filtration processes you'll find on our list.
Lastly, a suspended filter media is primed for creating the right surface area to promote beneficial bacteria in the water.
Pros
Quiet operation capabilities
Strong internal heater for temperature regulation
Offers mechanical, chemical, and biological filtration
Unique suspended filter media
Four unique stages of filtration
Cons
The heating system means replacement parts can get expensive
Reports that off-gassing can occur
How to Choose a Canister Filter for Your Aquarium?
If it's time to choose the best canister filter for your aquarium, it's essential to consider the four points below.
Understanding the Purpose of the Canister
If you're looking for an aquarium external filter for a fish tank, you need to understand the purpose of the canister that you're purchasing. Start by determining the filtration needs of your reef tanks (or fish tanks) and the types of media that you think will be suitable for your marine life environment.
It's important to assess what you're trying to remove from your water. For example, different systems are good at removing a lot of different particles, such as algae, dirt particles, algae spores, fish waste, toxins, microorganisms, bacteria, parasites, impurities, algae cells, and more.
If you have advanced requirements for your canister filter, it's also important to look at the additional features or tools included in the product. Things such as bio-balls, an intake strainer, filter trays, UV lights, gravel vacuum, and other items can contribute to the overall value of your system.
Durability and Adaptability
Your canister filter's dependability should be one of your primary considerations. If you want to choose a filter that lasts a lifetime, you also need to assess the quality of the buckets, connectors, power filters, outlet fittings, series canisters, and hoses. Also, consider ceramic rings, seals, pipes, bearings, balls, and other core parts and features.
If you're planning on using the filter across a lot of fish tanks, it's a good idea to purchase an efficient canister filter that's suitable for freshwater and saltwater.
Also, make sure the seals can do their job; otherwise, you may experience a flood on surfaces in your home. It doesn't take long for an outflow of water to create a severe case of water damage. The post-flood complexity of cleaning up a tank leak can be as annoying as a plumbing accident or sink leak.
Customer reviews of a company or its filter units can often provide you with sound advice concerning the durability of a product. If other customers have only gotten one year of use out of a filter or its parts, you might have the same issue. Always choose a reliable manufacturer if you plan to use your filter a lot.
The Motor
Any experienced aquarist will tell you the motor is one of the most critical factors in any filtration unit. Whether it's for a personal, hobby, or community tank, the function of the motor is the primary creator of value in a filter. You need a motor that can fight gravity and push water back into your tank.
If you want your fish and other aqua pets to enjoy a clean environment, make sure to purchase something with plenty of power under the hood. As your canister filter is one of the important purchases you'll make for your tank, finding a suitable motor is one of the choices that will require additional research.
Aquarium Tank Size
The size of your aquarium plays a significant role in the suitability of various canister filters. Make sure to verify that specific canister filters are suitable for your aquarium or turtle tank. Canister filters come with a range of capacities, including 65 gallons, 100 gallons, 175 gallons, and a host of other options.
It's critical to ensure that your filter can handle the amount of water flow required to clean your entire tank regularly. If your water flow rate is too slow, there won't be enough filtration to ensure the water is clear and clean over a prolonged time.
Your Budget
One of the most significant determinants of the money you'll pay is the canister filter brand you decide to purchase. Different brands have different price points. In most cases, if you choose to work with brands with a long-standing reputation in the industry, you'll need to pay a premium to access filter units from the company.
You should treat your next aquarium canister filter purchase like an investment. Make sure to find the best aquarium canister filters option available within your price range. If you're searching for a budget canister filter, there are plenty of excellent products available on the market that don't cost much money.
Additionally, your tank's power consumption and efficiency play a role in the real cost of the system. More efficient filtration systems cost less to run.
If you can't afford to replace your canister filters, it's always important to find a product with a warranty. The longer your year warranty is, the more protection you will have from potential manufacturing issues. Make sure to read the warranty conditions before you purchase a filter—sometimes, they're limited. For example, your year warranty may not cover leaks or other niche issues.
How Does a Canister Filter Work?
A canister filter provides optimal filtration capabilities for your water tank, but how does this unique filtration system work? The inner workings of a canister filter are relatively basic.
Most of the working components of the filter remain out of sight (view). The magic happens at the point when the water enters the filter. While there are different styles of canister filters, the general direction or navigation of the water remains the same regardless of height and shape.
Water sucks in via a combination of gravity and motor force; it will then be pushed to the bottom of the filter and sucked up through multiple filtering media to ensure that it is clear of any unwanted particles.
While there are different trademarks for different filter applications, the majority of canister filters have the same form or design. Their primary goal is to create water movement, remove spam and debris, and share clean water back into the tank (gallon by gallon).
Video Demonstrations
Below are some critical YouTube video demonstrations that will outline setting up canister filters and how to differentiate various types of canister filters. Anyone can benefit from the information in these videos.
Setting Up a Canister Filter for an Aquarium
Aquarium Canister Filter Types
Our Pick for the Best Canister Filter
Now that you've read our canister filter reviews, it's time to make a decision. This wouldn't be a  comparison article if it didn't provide a definitive answer on the top canister filter in the industry.
Our top pick is the Fluval 307 or its other models. The Fluval 307 is a high-quality canister filter that's quiet, efficient, powerful, and offers excellent features for both freshwater and saltwater aquariums. If you're looking for value for money, it's impossible to beat.
If you'd like to see us review other aquarium products, and other filters, make sure to explore some of the other articles on our website.
Canister Filter Frequently Asked Questions
We frequently receive queries about canister filters and their various components. To simplify the process of finding answers to your questions, we've compiled a list of FAQs that may interest any aquarium filtration system owner. Is your FAQ listed below?
What is the Best Canister Filter for Freshwater Aquariums?
Whether it's your first fish tank filter or your third, it's always essential to choose the kind of filter that can keep your water's color blue and your fish healthy. For those with a small freshwater aquarium, we suggest the Fluval 307. For those with a larger tank, the Fluval FX6 Filter. These are two good canister filters.
What is the Best Canister Filter for Saltwater Aquariums?
If you have a saltwater aquarium, it might be best to choose a different type of filter. Because most saltwater aquariums (aka. marine aquariums) are reef tanks, the biological media can sometimes create high levels of nitrate, which can damage your reef.
Regardless of what filter you choose, if it's been years since you've given your saltwater tank a filter update, it might be time to change filters. Saltwater tanks can sometimes erode the internal areas of a filter.
How to Set Up a Canister Filter?
If you want your canister filter to provide proper filtration, it's vital to understand the job's proper installation method. Remember, each canister filter has different instructions.

As long as you follow everything according to the manufacturers you're buying from, it's not too difficult of a job. You'll even find step-by-step construction instructions with diagrams and other useful guides. Either way, it's crucial to firmly secure canister filters to the aquarium.
How to Prime a Canister Filter?
If you want to get the most out of your canister filter, it's essential to understand the priming system. While you should always follow the instructions on your canister filter, most products now have a lever or button that automates the process.
If there is a priming button, simply push your thumb down on it until the process begins. Whether you purchase your canister filter in the United States, Italy, or Germany, automatic priming should work in the same way.
Is a Canister Filter Worth It?
Yes. As one of the best filtering options on the market, the right canister filter is definitely worth the price tag. Still, it's important to assess the core benefits you're receiving before you decide on a filter.
Determine if you want filter floss, filtrations baskets, suction cups, rubber feet, phosphate removers, and other filter elements. These can cost extra if you don't have them in your system, so it's essential to buy a kit that includes most of what you want.
What is the Best Canister Filter for a Fish Tank?
We believe the best canister filter for a fish tank is the Fluval 307. It combines the perfect level of functionality, power, and value—though it's not a good addition if you have a huge tank. Those who have a tank with large parameters should opt for the Fluval FX6.
How Often Should You Clean Canister Filters?
It's critical to clean your canister filters as much as possible if you want to retain optimal performance. In most cases, you should be sure to clean your filter at least every three to six months. If your filter isn't working at its full capacity, it might be time to clean it (even if you have done so in the last three months).
How to Layer Media in Canister Filter?
While there isn't a set structure for layering media in your canister, experts generally recommend that you layer the bottom with mechanical media, the middle with chemical media, and the top with biological media.
How to Get Air Out of Canister Filter?
One downside of canister filters is that they can often intake too much air. If you need to make an air buildup adjustment, the exact process will depend on the type of canister filter you have. Typically you need to close any inlet or valve at the bottom of the canister and open the top hatch to release air.
Where to Put Purigen in Canister Filter?
While you can put Purigen anywhere in your canister filter, it's generally recommended you place it between your biological media and mechanical media.
Related Buyer's Guide:
Best Filters for Turtle Tanks 2023
Best Filters for Goldfish (2023)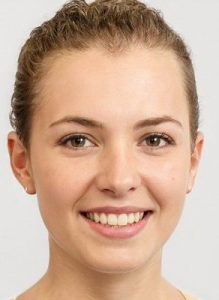 Latest posts by Kelly Stanley
(see all)