Bow front aquariums have grown in popularity in recent years. Traditional rectangular aquariums have been a standard for most homes for decades, due to their efficient manufacturing and installation, as well as easy cleaning. 
While traditional aquariums are going nowhere, a new trend is showing a change in consumer taste and needs.
This is why we have prepared this guide for the best bow front aquariums of this kind in 2020. If you are thinking of getting a curved fish tank that looks great, we have outlined 5 models which we believe offer the greatest value in the market and included things in the description attribute that, to our knowledge, stand out. 
We hope that you will find this report helpful, and you will be clicking your sharing buttons soon.
Bow Front Aquarium Reviews
We had a chance to test out and review several aquariums, but we have chosen 5 products that we found most appealing, functional, and which provide the best quality and value in the market. 
If you are looking for a reason or a way to answer the question "Why should I choose this front?", these 5 fish tanks are bound to impress anyone in the world.
1) Aqueon LED MiniBow Aquarium Starter Kits with LED Lighting
This is the only manufacturer with three tanks on our list. It is also one of the first things that pop up when you search this sort of review. 
Our first choice is the ultimate starter kit for the kind of people who are looking to dive into the hobby. 
It comes in five different sizes, from a classic gallon tank all the way up to the five-gallon tank. Compared to others, this tank comes with a full kit, including everything you need for a compact option and ideal conditions for your fish.
LED Minibow Aquarium offers great value for the price tag, and it is THE DEAL you can currently find in the market for beginner hobby nerds. 
The kit includes the tank, the lid, a side water QuietFlow filtration system, an elevated stand and sides, an LED kit with a bulb, smooth edges, and a feeding hole. The tank will not shatter on impact due to its sturdy build and base. It should be available on Petco.com and other sites.
If you are looking for a perfect starter tank of smaller dimensions, this is the thing for you. Compact size, easy maintenance, and bowfront are what make this tank stand out, as well as a price match guarantee. 
It is the highest-quality starter bowfront acrylic aquarium combo set deal available if you judge it by rating snapshot. More info and options for a beginner who wants to take action and search reviews for purchases are available on the website.
Pros
A great choice for beginner buffs and first-timers includes directions
Reliable product with a two-year warranty makes a difference
Offers excellent value for the price includes a center row heater
Complete kit lot with easy maintenance lid, back and sides, water conditioner, fish food, heater, opening door, and corner support
Offers unique side aesthetics on a budget, always available in stock on multiple sites
Cons
Might have some reliability issues due to a variety of plastics in the build
Might seem a bit too informal for a professional setting or place, a mistake in aesthetics
Reflector for the light and fluorescent tube and bulb are not in place
Lack of a variety of accessories, options, updates, plants, and premium materials like wood
2) Aqueon Mini Bow Gallon Desktop Aquarium Kit
Number two is the second entry by this manufacturer. Everything that applies to the previous model can be included in the review of this one as well. This model comes only in 2.5 and 5-gallon options and offers similar value. 
In addition to that, the kit includes a water conditioner and fish food. The previous gallon aquarium combos in black are also available for order in this model, while there are 2 additional color schemes.
The plastic looks sturdy, and the shape of the tank creates a small footprint, making this thing ideal for those looking for decorative answers for their home, dorm, or office. 
We have done dozens of filter reviews and this tank is one of the best-performing ones in the compact class. You do not need plenty of storage space for this tank; it will fit in most rooms and lots, even crowded ones, and add some style, too.
The only real downside we found with the tank was the packaging. There is a danger of damaging the tank in the transport; the tank came full of traces of glue and silicone, especially on the bottom. 
Due to this issue, the brand is trailing behind more premium brands. It is still a solid bowfront acrylic aquarium combo set with excellent specifications, despite those exclusions.
Pros
Excellent starter for beginner aquarists
Compact size suitable for most settings
A filtration system in place that minimizes water changes
Clear sides and back for a premium visual experience, includes lid cover
Easy maintenance and setup and other items for beginners
Cons
The lamp in the hoods tends to burn out quickly due to a variety of flaws
The hood is a giveaway for a budget piece
A bit poor finish on some areas of the tank requires an update
No water heater included with the tank for future owners
Offers limited use and options due to its size and qty
Could use better packaging, if anything, due to discretion of the owners
3) Aquarium LED Kit 26 Bow Black
The final entry from Aqueon on this list is this 26-gallon tank. This is a perfect step-up tank for budding aquarists. The upgraded specs include a low profile that includes a lot of premium LED lamp solutions. 
The tank preserved its original shape, despite the larger size. We found out about this one for the first time in the newsletter. The kit includes everything you need to get started on the larger passion projects, and that's a fact.
A Perfect Kit for Mid-sized Projects
The kits include stands, tank manufactured from premium materials, water filtration system, hood with LED panel, and conditioner. 
Even a veterinarian would approve of this tank. For the detailed specification of the system, please visit the manufacturer's website. The easy setup is the trademark of these kits, and the 26-gallon does not disappoint in this area.
If you are looking to take a bigger step into the hobby and become more ambitious, this tank might be exactly what you are looking for. 
It is a great kit at an affordable price, which is easy to clean and move. This is one of the items that is easy to find in the store, and there is plenty of information, news, and stuff available about it.
Pros
Excellent value for the money, especially for a 26-gallon tank
Fully-featured kit with premium low-profile LED hood with bulb, reflector, and heater
Safe for children due to a glass-less build, resistant to damage and means business despite the size
Durable and constructed from sturdy materials on the sides and front that are good for the environment
Cons
Once again package needs better durability and stuff for shipped orders
The consistency of the paint is an issue in some areas, like sides; it degrades the beauty of the tank
Rather heavy at 44.5 lbs., although not huge in size
4) Fluval Premium Bow Front Aquarium Kit w/LED, 45 Gallon (170L)
For those who seek more advanced and premium tanks, the Fluvial Premium 45-Gallon Kit is the most versatile tank you can name in the market. It is equally suitable for beginners and seasoned enthusiasts and includes some of the industry-leading brand name features in the kit that the company is known for. 
A perfect tank for larger projects that can be a centerpiece of a room and improve the decor. Plenty of deals can be found on sale on the hobby web pages for those who want to lower costs. More details are available on the website, as well as other pages tank companies advertise.
A Premium Tank
This premium kit includes things like an industry-leading 5-stage filtration system, low-profile LED light fixture with 1,470 lumens at 8000K temperature, and a submersible European-made M heater. 
The kit is equipped and specialized for freshwater or saltwater fish. It is on par with the high-priced premium Tetra tanks. This is the most premium tank we have reviewed in years, providing an excellent experience, and is our number one pick.
Pros
Premium materials, size, and height for the ultimate experience
State of the art copyright 5-stage filtration system, good for salt water as well
A kit that includes LED light, M heater, filtration system, conditioner, and temperature regulator
Energy-efficient side build, includes brand name heater
Five stars for customer service and replacement terms as long as you save the receipt
Cons
Difficult to move and use due to its size and weight (88 lbs.)
The filtration system can be sensitive and requires regular care by a participant
5) SeaClear System II Acrylic Aquarium
Our final entry is for the seasoned pros who are looking for the absolute premium solution in the market and do not care about costs.
SeaClear System II Acrylic Aquarium is the tank for those who are looking for uncompromising quality and performance and have deep pockets. This is a rather expensive SeaClear bowfront tank, but it comes with premium accessories and industry-leading design and material excellence.
This 40-gallon tank is made from premium acrylic, which means it is 14 times stronger than glass and weighs much less. The quality of the build is impeccable, as the seams are practically invisible, enabling an unobstructed view of the insides to every person in the room.
It comes with a pre-installed fluorescent fixture (lightbulb not included), as well as a 420 gph water pump and an air-injected nozzle.
We could spend hours upon hours writing praises about Seaclear System II. The enthusiasts and owners already know what this unit is all about, and if you have any questions about it, there is plenty of information about it on the website.
It is the greatest 36-gallon bow front aquarium in the category for those who have passion for this hobby.
Pros
Fantastic aquarium made from premium materials and a great warranty
Seamless sides for premium viewing pleasure
Industry-leading filtration system and lights
True wet-dry filtration system
Cons
Requires regular care by a participant
Heavy and difficult to move
Why a Bow Front Aquarium?
Besides being a trend, these front tanks do offer some distinct advantages and differences compared to traditional rectangular counterparts. 
Certainly, the aesthetics are enough for some people to pull the trigger and get one. Others might need a bit more persuading to make the switch to the curved fish tank. These are the main advantages and disadvantages of the bow front fish tank we found in our critical review content.
Advantages
Superior aesthetics and novelty effect are something that curved front models hold over their square counterparts. A well-made bowfront aquarium, using premium materials, attractive designs, and excellent construction, can easily be a centerpiece for hobbyists and enthusiasts in the States.
It offers a different view of the inside of the tank. The curved glass tank means that fish and decorations tend to look larger, more distinct, and more attractive. A perfect way to showcase your water pets.
Most people perceive the curved glass panel tanks as larger than they really are. The design of the tank can play tricks on your mind, making things inside appear larger than they are.
The curved fish tank design makes a more spacious aquarium for the fish and other water pets. This is always a good thing for the fish, according to a veterinarian. There is more water and more space for them to move around, making it a healthier option compared to traditional aquarium choices.
Easier maintenance goes along with the curved front. Sometimes corners, especially if the bow front fish tank has a rather large size, can be hard to reach and clean. This is not true for the tank with a curved front.
Disadvantages
Compared to traditional tanks, curved front alternatives are more expensive and require a significant investment on the part of the owner. Unless you have access to an amazing deal or promo code, you can expect to spend quite a bit more if you go for the curved substitute. For most people, prices matter.
A curved glass tank offers a distorted view of the things inside the aquarium, and some might find that off-putting. Although bowfront aquariums provide a larger viewing area compared to the traditional choices, those who value an accurate view, true to its real form, might find a reason to steer away from this item.
Most of them require a customized aquarium stand and lot, which tend to be much more expensive compared to the standardized solutions in the market and more difficult to find in a store. This could be a problem.
A curved glass tank tends to take a bad picture. People found the images distorted and flat, lacking that "wow" effect that these tanks have in real life. If you love to share the photos of your aquarium setup, make sure to go a different route if you want a high-quality picture or content.
They are more expensive compared to the substitute, yet our advice is to browse the internet for purchases and choose the website that has value options on brand name tanks and supplies for considerable savings. Additional savings might be achieved by buying tanks, which we recommend for beginner hobby lots. Watch for a promotion update on platforms like eBay or Amazon.
Our #1 Pick!
We had a difficult time choosing just one tank to recommend. All 5 units we have reviewed in this guide have their target customers and pros and cons.
Yet, the Fluval Premium Bow Front Kit w/LED, 45 Gallon (170L), stood out due to its fantastic build and premium materials.
If you are looking for a great kit to get started or you are a more experienced aquarist, this is the unit for you. It is on par with some of the much more expensive Tetra tanks.
It is highly customizable, has premium features, and offers a tremendous value for the price. We could not find a complaint with this one. This is why it is our No. 1 choice and it should be in your shopping cart and checkout!
We hope that you found our review helpful, and you managed to find some great advice and rating value, whether you are selecting a plain bow front aquarium 46 gallons or looking to impress your friends with a state-of-the-art 4ft bow front fish tank.
If you have any questions you would like to ask, feel free to contact us and start a dialog.
Related:
Best Bow Self-Cleaning Fish Tank Aquariums of 2023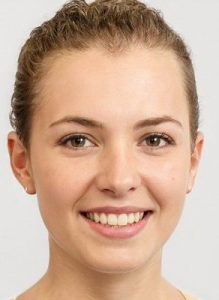 Latest posts by Kelly Stanley
(see all)