Many people understand the appeal of having an enclosure filled with all their favorite critters. Some go beyond owning fish and dive into the world of turtles. 
Turtles are more sensitive to water quality and chemical levels than fish, making them significantly more challenging to keep healthy and thriving. 
However, if you're up for the challenge, you'll find that owning an aquatic turtle or two can be especially rewarding and worth it if you dedicate the time to set up your enclosure.
Do Turtle Tanks Need a Filter?
Yes. Turtles produce a lot of biological waste, which can quickly turn their water into a sludgy swamp. 
Nobody wants to swim around in sludge, especially not your poor companion. Not only does it introduce harmful pathogens into the water, but this biological waste will also alter the pH and nitrate composition of the tank water. 
An excess of nitrates or phosphate will cause your turtles to get sick all the time, and can even result in death.
While biological filtration, like plants and fish, can help combat some of the waste generated by your turtle friends, it's often not enough. Turtle tanks require specialist filters that can handle the maximum volume of water and waste possible.
Best Filter for Turtle Tank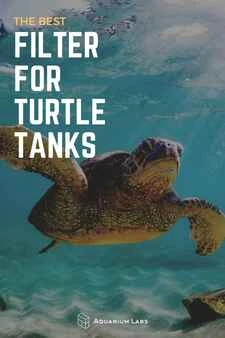 When you first start shopping around for a filter model for your turtle tank, you will probably find yourself overwhelmed by the sheer number of choices. 
Many different types of filters are available on the market, and knowing which one is worth the time for your turtle tank can be challenging to figure out. 
We've compiled a list of relevant products, linked to Amazon, to make finding the right filter for your enclosure a breeze. 
We've taken a look at classic products from renowned manufacturers such as Penn Plax, EHEIM, and Fluval, taking into account user experience, warranty, and features on various filter models.
Best Canister Filter for Turtle Tank Reviews
Penn Plax Aquarium Cascade Canister Filter
The Penn Plax Cascade series of filters offers a wide range of filters for aquariums. The Penn Plax Cascade Black 1500 Elite model offers several add-ons that make this one of the best filters you can buy. The motor can handle up to 200 gallons of water at an impressive 350 gallons per hour.
The Penn Plax Cascade model comes with everything you need to set up your filter in less than 30 minutes easily. The 360-degree rotating valves allow you to place the filter wherever you want without having to worry about placement. 
The kit also comes with a filter medium and a spray bar so you can get started on cleaning your turtle tank right away. The spray bar is particularly useful in oxygenating the environment if you have fish as well.
The model also comes with a flow-rate controller and easy push-button primer designed for ease of use. All you need to do is push the button, and your filter will be primed and ready to go in no time.
The Penn Plax Cascade series of filters all come with extra-large capacity media baskets. This wide range allows you to tailor your filtration media to your particular specifications. It also means you'll have to replace the media less often, which makes this filter a pleasure to use.
Pros:
Easy setup according to manufacturer instructions
State-of-the-art valves and motor
Extra-large capacity media bucket and trays
Includes a spray bar
Cons:
Customizable filtration features may be overwhelming for novice turtle tank owners
Hydor Professional External Canister Filter
The Hydor external canister filter product is made of quality materials and should last a lifetime. These canister filters come in several sizes with different flow rates, so you're sure to find one that suits your needs. 
We recommend the Hydor 600 model, which can process up to 450 gallons per hour and works on 90- to 150-gallon tanks.
The Hydor filter comes with everything you need to get your filtration system set up. All the components are marked and only fit in one way, which makes the assembly easy to complete in no time. 
The kit comes with telescoping tubes, which gives you the flexibility and versatility to place the filter wherever you want it.
A significant advantage of the Hydor system is that the filter comes with all three types of filtration. While this may not be enough for hardcore turtle enthusiasts, it's an excellent option for novices who want something easy that works.
Hydor is a well-known electromagnetic company that has been producing innovative filters for aquariums for several decades. Their name is synonymous with quality filters for aquarium enthusiasts and ensures that you're buying a high-quality product that will last for a long time to come.
Pros:
Specialist brand
Good flow rate time for turtle tanks
Comes with pre-designed internal filters
Cons:
Some users report leaks at the connection points
EHEIM Classic External Canister Filter with Media
The EHEIM Classic External Canister filter model has less oomph than some of the other canister filters we've reviewed. 
It has a flow rate of 164 gallons per hour, which is suitable for aquariums of up to 95 gallons in volume. This flow rate makes it unsuitable for larger turtle tanks, but still fine for smaller tanks where a 450-gallon-per-hour (gph) flow rate would be overkill.
The filter comes with specialized filter media as well as coarse and fine filter pads. Water first enters via the internal coarse filter, which removes all large debris. The fine filter traps smaller particles. 
The water then proceeds through several steps of biological filtration before the filtered water reaches the outlet. This classic EHEIM setup allows for biological, mechanical, chemical, and even absorptive filtration, which provides a balance between long-term mechanical filtration and water circulation.
The EHEIM kit comes with a stand and everything you need to set the filter up. Instructions are unclear, and you may need to experiment a bit before you get it working.
Pros:
High-quality filter
Compact kit and stand make it great for small aquariums
Cons:
Poor flow rate times for larger tanks
Tricky to assemble
Fluval Advanced Filtration System
Fluval is a classic, well-known name in the filtration world, and with good reason. The company provides a wide range of products for aquariums of all sizes and uses quality features such as silicon gaskets to ensure long-term reliability.
The Fluval FX6 Advanced Filtration model is the perfect easy system for somebody who wants full internal control of their enclosure. 
The system has an LCD screen at the front of the filter, which shows flow rate and water temperature. You can even set maintenance reminders to let you know when you need to replace filtration media or clean the filter trays.
The Fluval FX6 model has two customizable media trays in the filtration unit, allowing you to adapt your filtration to your needs. The mechanical filter is a pleated cartridge that filters out almost all visible particles. 
You can then use the Fluval chemical filtration cartridge product that you require, including nitrate filters, biological filtration media, and activated carbon filters.
It's important to note that the FX6 is one of Fluval's premium models, and most people don't need that much filtration capacity. However, if you have a large aquarium, there is no better product on the market today.
Pros:
Excellent build and reliability
The large display helps you keep tabs on your aquarium
Works with the entire range of Fluval FX6 series of products
Cons:
Expensive
The Fluval G6 pump can only handle up to 160 gallons at 265 gph.
Best Turtle Tank Filter on a Budget
You may not need to buy the most expensive turtle filter you can afford, especially when you're getting into the hobby but aren't willing to commit vast amounts of money. 
Many turtle tank filters are on the smaller side and are still perfectly good at what they do. They may not have all the nifty features that a higher-end model will have, but they can still easily leave your enclosure shiny and fresh.
The best thing is that because these filters are inexpensive, it's easy to scale up if you decide that you do want a 300-gallon turtle aquarium dominating your living room and a filter for it.
If you have a small turtle enclosure and you want a filter that will keep your turtles healthy on a budget, here are our top filter picks.
Tetra 25905 Decorative Reptile Filter for Aquariums Up to 55 Gallons
The Tetra decorative filter acts as both a filter and a lovely classic decoration for your habitat. The Tetra 25905 model is known as a waterfall or cascade filter that is mainly suitable for newts, frogs, and turtles in a small aquarium. 
It's a great starter product that provides adequate mechanical and biological filtration for reptiles.
The Tetra waterfall filter features an integrated free-stage Whisper filtration system. The BioBag filters are easy to replace and work silently to remove odor and discoloration from the water. 
The filter has a dual-function lid that keeps animals out of the filtration area but which also acts as a basking area for turtles.
The electric pump works in enclosures of up to 55 gallons, and the filter can move up to 9 gph. You should wash the filter approximately twice a week to ensure your turtle tank water is pristine.
Pros:
Attractive
Excellent filter for people starting out
Cons:
Weak motor
Designed for tiny tanks
Fluval Underwater Filter
This Fluval internal filter model has a sleek design that is sure to please anybody who doesn't want a large external filter messing with their display. The filter pump is rated for up to 65 gallons and provides optimal biological and mechanical filtration.
A significant advantage of this internal filter is that you can place it horizontally or vertically, depending on your needs, and it will still work perfectly well. This versatility makes it great for people who keep changing up their aquarium layout.
The Fluval Underwater filter model has a three-stage filter that you can easily remove for quick and easy cleaning. The first stage removes large particles, the second stage removes smaller debris, and the third stage provides biological filtration by removing basic compounds from the water.
Another useful feature is the adjustable three-way flow control that you can change depending on your needs. The top output is perfect for circulation and water oxygenation, while the spray bar is excellent for producing an even, gentle flow of water. 
You can also set the Fluval filter to bottom output, which agitates the water at the bottom of the aquarium, ensuring that every scrap of water is filtered and cleaned.
Pros:
Quiet operation
Can be used as the primary filter or as a supplementary filter for larger tanks
Adjustable three-way flow control
Cons:
Tetra Whisper EX Silent Multi-Stage Power Filter for Aquariums
Tetra is a reputable manufacturer known for producing quality, affordable filters designed for aquariums. 
The Whisper EX is a hang-on-back filter, so it has to sit right on the water level on the enclosure. This inconvenient mounting may be an issue for some turtle tanks, though you can solve this issue with a Turtle Topper.
The Tetra Whisper EX model uses special filters that don't need priming, and the entire assembly is ready to go. The carbon filter removes odors, discoloration, and impurities via chemical filtration, while the Bio-Scrubber removes nitrates and ammonia. 
The multiple-density mechanical filter captures particles of all sizes and ensures your tank water looks pristine. The system also has patented Timestrip technology that will tell you when the carbon filter is used up and needs replacing. 
Each filter cartridge comes with a Timestrip slider that you have to enable manually.
The EX series of filter models offer several capacity ranges, from 20 gallons up to 70 gallons. The flow rate of water through these filters ranges from 110 gph to 340 gph, depending on the size of the filter.
Pros:
Multi-stage filtration trays
Timestrip technology
Excellent value
Designed for aquariums up to 70 gallons in volume
Cons:
May not be suitable for all enclosures
Ovation 1000 Submersible Power Jet Filter
The Ovation 1000 model is a perfect choice for people who want a small and easy to use filter for their turtle tank. The pump has a capacity of 80 gallons and a flow rate of 265 gph. 
The dual filter elements ensure that the water is mechanically and biologically filtered. The model also uses a special bar as an optional extra, which is useful for oxygenating the tank water.
The filters are easy to remove and wash, and the product comes with several nozzle choices for your particular needs. The filter trays allow you to add filter media such as solid or bagged loose media. 
The different mounting options allow for a strangely shaped enclosure, and the setup of this product is a breeze.
Pros:
Quiet operation
Pump designed for up to 80 gallons
Designed with versatility in mind with multiple nozzles and filter trays
Cons:
No water speed adjustment
Aqueon Quietflow Internal Power Filter
If you want a quiet, small filter for your 40-gallon or smaller enclosure, look no further than the Aqueon Quietflow. This versatile little product can process up to 155 gph and offers all three types of filtration you need. 
You can submerge the entire model in water and even adjust the direction and height of the water return to meet the needs of your enclosure.
The filters consist of dense foam to catch particulates, activated carbon to remove contaminants, and a patented BioGrid to remove ammonia and nitrates. The filters are self-priming for easy setup. You can even use your media as the filter cartridge allows for it.
Pros:
Cons:
Not the best materials in this price range
Amazon reviews suggest the pump power is weaker than reported
A Guide to Choosing the Best Filter System for Your Turtle Tank
When you first start shopping for your turtle aquarium filter model, you may feel completely lost. There are many different types of filtration systems, and you may not understand which one is the best option for your aquarium.
In the following guide, we look at various aspects and features of filtration that you need to be aware of when choosing the right product for your turtle aquarium. This information should help you make an informed decision when you select your aquarium filter.
Types of Filters
Filters come in three main types: canister filters, internal filters, and back filters. Each of these operates slightly differently and has advantages and disadvantages.
Canister filter: These filters are also sometimes called "external filters" because they go on the outside of the tank. These filters often perform multiple types of filtration and can be hidden away from view or displayed in the tank, depending on your personal preference. The main drawback of a canister filter is that it is expensive and takes longer to wash than other types of filters.
Internal filter: These are usually designed for smaller tanks and can't filter tanks larger than 50 gallons. Because of their small size, you'll need to replace the media more often because it wears out pretty quickly.
Hang-on-back filter or HOB filter: This is an efficient type of filter that hangs on the back of the tank. The main drawback of this filter type is that it needs to be level with the waterline. While this is fine for aquariums, where the waterline is often up to the top of the tank, it is slightly more tricky on turtle tanks where the waterline is much lower, usually inches above the soil, and can decrease over time.
Tank Volume and Flow Rate
When it comes to owning turtles, you need to make sure you have a high-powered filter. Many aquarium owners are used to running a slightly under-powered filter, which is fine for fish but disastrous for aquatic turtles. 
Since they excrete more organic material than fish, they need a high-powered filtration system that can circulate and leave the water clean effectively.
You can calculate the power of the filter system you need by measuring your tank volume. If you have a 50-gallon tank, the minimum filter capacity you need for an aquarium is 50 gallons. 
When you shop around on Amazon for aquarium filters, keep in mind that these filters work on fish-based aquariums and don't take into consideration the extra waste turtles produce. 
You'll need to scale up your filter capacity, preferably doubling or even tripling the gallons it can process. So if you have a tank of 150 gallons, you'll want a filter that can handle 450 gallons.
The second consideration is how quickly the filter can process the amount of water. This measurement is called "flow rate" and measures in gallons per hour of water flow. 
A rate of 200 gallons per hour means that the filter can move 200 gallons of water and filter it within an hour. 
You need to make sure that the filter you select has a flow rate equal to your tank size in an hour. So if you have a 200-gallon tank, you'll need a filter that can process at least the same amount of gallons per hour.
It's unrealistic to try and buy a filter that can handle triple your tank's capacity and process this volume in an hour. 
If you follow our guideline of purchasing a filter that's rated for triple your tank's volume, you don't also have to find one that's also triple the flow rate. A filter that has a rate of your volume per hour is enough to keep your aquarium clean.
Brands and Reliability
Ideally, you want to buy a filter that will last you for a long time without any significant issues. A good way to know whether or not a filter is well-built is to look at its manufacturer.
Some brands have been making filters for a long time. These usually have a strong reputation for producing high-quality products that do what they say on the box. 
A reputable manufacturer will use strong and robust materials to ensure that your filter will keep working for years without breaking. Reputable brands include Fluval, EHEIM, Zoo Med, and Tetra, all of which are highly rated products with useful features at a good price. 
While you don't have to go all out and by a top-end model, like the FX6, buying from a reputable manufacturer ensures your filter won't be breaking down all the time.
Be wary of new brands that sell products exclusively on Amazon without having a company website. 
These companies are often new and may not offer the same high-quality products as other, more reputable manufacturers. Be sure to check the comments and warranty before committing to an unknown manufacturer, no matter how good the deal or the ads look.
Maintenance
Even the best filter model will eventually need cleaning. At some point, you'll have to wash or replace the filter mesh as well as replenish the chemical filtration media. It's useful to have a filter model that makes this process as easy as possible. 
Most turtle filters have easy-to-reach filters that don't require disassembly of the unit to access. Dirty filers are not only less efficient; they'll consume more power as they try to force water through a clogged filter.
Filter Media
Filter media is the thing that does most of the work in a filter. Turtle filters often use the same filter media as fish tank filters since they work on the same filtration process principle. The most common, classic filter media include:
Activated charcoal that removes impurities and odors
Fiberfill that removes large particulates
Bioballs that contain specialized ammonia-eating cultures
Lava rock that absorbs impurities and filters particulates
Sponges that remove large and small particulates
Ceramic rings to culture ammonia-eating bacteria
These media generally perform all the types of filtration you want from your filter, including biological, chemical, and mechanical. You can get away with only using two types of filtration, though you will have to keep a close eye on your pH and ammonia levels.
Say No to Under Gravel Filters
Under gravel filters are popular for fish aquariums as they're discreet and quiet and have a decent filter capacity. While they work for fish, they're a terrible option as a turtle tank filter for several reasons.
The first reason is that turtles will often mistake gravel for food, which isn't good for their health. They also like to dig in gravel, which would interfere with the functioning of an under gravel filter.
Finally, the under gravel type of filter doesn't work very well at removing large particles. These particles can get stuck in the filter. When the turtle digs or disturbs the filter, all of this material releases back into the water, which will need cleaning.
What Is the Best Filter for a Turtle Tank?
The answer to this question ultimately depends on your turtle tank volume and how many turtles you own. 
Overall, we think that high-end canister filters like many of the Fluval models are the best option for turtle tanks as they are the most powerful in terms of motor power and fit well in a turtle tank setup.
We've provided some guidelines to help you choose the right model of filter for your needs in terms of flow rate, power, and ease of use. 
We've also reviewed some of the best filters available on Amazon that we think are a suitable fit for most tanks. These filters consist of robust materials and durable designs, so they'll reliably clean your turtle tank for years to come. 
They're not the only options, though, so be sure to look at other filters that may suit your personal needs better.
Turtle Tank Filter FAQs
How Do You Set Up a Filter for a Turtle Tank?
How you set up the filter will depend mainly on the filter type you have. Most manufacturers, especially reputable, classic ones such as Fluval, provide specific instructions on how you should use them. 
Follow their instructions, and feel free to refer to YouTube videos in case you get stuck. You can even email the manufacturer for more detailed instructions. Most filters are easy to install, and you'll most likely be surprised by how straightforward the process is.
Related: How Canister Filters Work
Can You Use a Fish Tank Filter for a Turtle?
Yes, as long as you make sure the model has enough power and flow rate to effectively filter your tank.
Some fish filters are underpowered, which makes them unsuitable for turtle tank use. In most cases, fish tank filters use the same filter media as turtle tank filters and are just as good as removing debris and maintaining environmental quality.
The main thing to keep in mind is triple the capacity when using a fish tank filter. So if you have a 50-gallon tank, buy a fish tank filter of at least 150-gallon capacity, and preferably higher. The filter should also have a flow rate equal to your tank's capacity.
We recently published a list of the best filters for turtle tanks. Make sure to give it a read!
How Often Do You Clean a Turtle Tank with a Filter?
In general, how often you have to clean your tank will depend on your turtle and your filtration system. 
The more powerful your system, the longer time you can take between cleaning. We also recommend doing a small tank clean several times a month. You should use a small net to scoop out visible pieces of debris daily and replace around 25% of the water in the tank weekly.
Your filter will also need regular maintenance. How often this needs to happen depends on your model. 
Smaller filters require more frequent cleaning than larger filters, and most people recommend cleaning the filters every month. Some turtle species are more susceptible to dirty habitats, such as soft-shell turtles. 
If you own one of these, consider cleaning your filter on a biweekly basis and deep clean your tank regularly as well.
Our Conclusion
A turtle can provide plenty of joy and entertainment. However, it's important to note that turtles have very different needs from fish, and what works in a fish aquarium may not work so well in turtle tanks.
The best way to keep your pet healthy and thriving is to keep the habitat clean. Turtles produce a lot of waste, and they need a filtration system that can keep up. We strongly recommend using canister filters that can clean the water at an acceptable flow rate. 
Most filters come with chemical filtration and mechanical filtration options. Also, consider using biological filters to keep the chemical balance in the tank suitable for turtles.
When shopping on Amazon for the best filter model for your tank, make sure to keep in mind your turtle tank size, the number of turtles you have, and any other specific needs they may have. 
Try to buy brands that have a good reputation, such as Fluval, as a reliable and durable filter can last you for the lifetime of your turtle friend. Also, look at personal testimonials and ads that can provide you information about the reliability and functionality of the product you want to buy.
Related: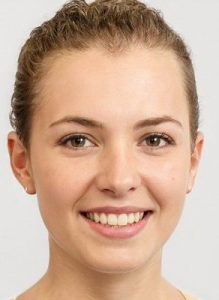 Latest posts by Kelly Stanley
(see all)