Should You Consider Buying AI Prime HD+ for Your Reef Tank?
If you have an aquarium set up, you know that lights are the most complicated part. You want your light to support the life inside your reef tank aquarium. You also don't want the lights to be too invasive for you to sleep, but you want to create a realistic and healthy atmosphere for your fish.
Those are only minor factors to consider when choosing lights. Other factors with higher stakes are:
Design-build
The lights
Light distribution
Built-in customization
Adjustability
It's a lot of information to find and synthesize on your own. Even if you've read all the information you found through research, it's nice to have a second opinion on each topic and an answer to the bigger question—should you consider buying the AquaIllumination Prime HD Aquarium LED light?
The AI Prime HD LED light is a costly investment. It comes with lots of features and is highly customizable, but it's not cheap. You don't want to impulse-buy this aquarium lighting system. It's not for casual fish-keepers, but if you're considering it, you're probably a serious aquarist.
If you have a demanding SPS (small-polyped stony) reef situation in your tank, then this AI Hydra Series review will tell you what you need to know before purchasing. This system should be a top contender for everyone looking to upgrade their aquarium lighting.
AI Prime HD Review – An AquaIllumination Aquarium LED Light
AI Prime HD Specs:
Dimensions: 4.88 x 4.88 x 1.3 in.
Wattage: 60 W
# of LEDs: 16 (+1 moon simulator)
Color channels: 7 (+ moon)
Moonlight LED included and channel for programming
Controls: Wi-Fi, mobile application, and desktop
Mount: Prime mount, Prime flex arm 12", Prime flex arm 18", and Prime hanging kit
Prime HD+ light head, AC adaptor, and 10' power cord included
Compatible with rimmed and rimless tanks
Comes in black or white
Design-Build
The AI Prime HD LED light gets serious points for design. AquaIllumination spared no expense making sure that this bundle was as effective as possible. It's small and light. At less than 2 pounds, the unit is about the size of an average hand.
Even though the AI Prime HD is a newer model, the mounting equipment was already available for purchase. It's compatible with tanks with or without rims. So, if you decide to change your tank style, you won't need new equipment.
There's a setting or feature for everything. Even still, AquaIllumination managed to maintain a sleek, lightweight piece of equipment. The visual appeal works for any tank's design aesthetic.
The fan in the light fixture is quiet, too. So, running the many features on this model is achievable with minimal sound disruption. They hit the nail on the head with most of the design elements.
The AI Prime HD comes in two colors, black or white. The options are classic and minimalistic. This is a small detail but helps aesthetically driven customers whose tank is a design element in their space.
The Aquarium LED Lights
It wouldn't be an AI Prime HD review if we didn't talk about the LED lights. This model comes with 16 different LEDs packed tightly together to build the best color balance for your tank. An additional setting is specifically for the moon.
The lights include:
3 Cree XP-G2 Cool White (> 70 CRI)
3 Cree XT-E Royal Blue
3 Cree XP-E2 Blue
1 Cree Deep Red 660 nm
1 Cree XP-E2 Green
1 Semi LED 415 nm
1 Semi LED 400 nm
This lighting set-up offers virtually unlimited options for customization. The peak PAR gives 100 micro mols of radiation and the set-up offers a clear and vibrant color presentation.
Resource: Aquaillumination's Output Lighting Comparison
Light Distribution
Reef tanks are different when it comes to aquarium light distribution. The AI Prime HD system's mount sits about 9 inches above the base. Some users say that the light from this AI Prime HD aquarium light can reach up to 24 inches x 24 inches. Others disagree.
This system wasn't built for large tanks. We'd say that the maximum distribution area is about 24 inches x 24 inches. It's important to remember that systems aren't built to operate at their maximum or minimum all the time. At the maximum distribution, you'll experience shadows at the edges if you mount this system in the middle of your tank.
If your tank is near the maximum, there's a way to get the most out of the light distribution. Make sure you don't place a reef near the tank edges. It's not so important for the light to distribute that far if there's nothing there that benefits from it.
For larger tanks, purchasing a second system is a good option. It's also an expensive option. For edge-to-edge light distribution, around 16 inches x 16 inches is a safe measurement.
Built-In Customization and Adjustability
You can control the AI Prime HD lights in two different ways. The system is Wi-Fi enabled. Using either your desktop or a convenient mobile app, you can access the full tool panel.
On the AI Prime HD panel, you can adjust each color individually. So, if you want more of the color red, you can crank it up. Adjusting a different color spectrum down helps save on power, too.
Using the timers, LED lights, and simulated moonlight allows your tank to experience natural-looking sunrises and sunsets. These features are where the customization and adjustability shine.
Play with the adjustments and create your ideal sunset or sunrise. The timers allow you to create a daily timeline for a more natural "outdoor" experience for your aquarium's inhabitants.
You could set sunrise for 6:30 AM but set the light changes to start happening earlier. The way the light will come up gradually and change over that time creates a more realistic experience. Essentially, you can turn your aquarium and its setting into its own mini-world.
Another cool AI Prime HD setting is the storm setting. When you trigger this, it essentially mimics a storm inside. The storm feature is one of the more frivolous in the system. But, if you're trying to keep your reef environment realistic, this feature will do that.
Pros
Compact
Customizable
Clear, bright light
Easy controls
Wi-Fi enabled
Comes with swiveling mounting attachment
Battery saving
Cons
The Final Verdict
Those are the most important points to consider before making your final decision on buying an AI Prime HD. There's a lot of information about this unit here. It's a high-quality, hard-working lighting system.
While the AI Prime HD is more costly than others on the market, the quality is commensurate with the price.
The design and functionality work well together for a mostly seamless experience. The main things you need to watch out for are:
The areas where the light distribution doesn't reach
The mount
Those two areas are where you'll have the most difficulty. Even then, the difficulty is marginal compared to the convenience. We suggested a few fixes for the distribution issue earlier in this AI Prime HD review. The mount is a manufacturer issue. Otherwise, it's a solid lighting system.
The price point is on the higher end for this type of equipment. After reviewing the specifications thoroughly, it doesn't seem like AquaIllumination squandered any of it. Each feature on this unit serves a dedicated purpose.
We definitely recommend purchasing the AquaIllumination Artificial Intelligence Aquarium LED Light for Aquariums.
Related:
Our Reviews of the Best LED Reef Tank Lights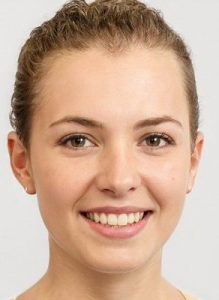 Latest posts by Kelly Stanley
(see all)