Coralife Biocube 32 Review
Imagine a beautiful, well-maintained aquarium with fishes swimming in it; well, with led BioCube aquarium, your imagination can turn into a reality. Most people don't own aquariums because they are scared they can't properly maintain them.
Owning an aquarium can be very rewarding, and that is if you have the proper knowledge needed to run a fish tank. If you are new to the fish business or just looking for a hobby, you should get something simple and manageable. Something more like a size 32 LED Biocube Aquarium kit.
The Coralife Biocube is one of the best small-sized aquariums available for beginners, and it is void of all the complexities and heavy responsibilities that comes with huge aquariums.
Firstly, aquarium lighting has to be just right and have a well-functioning filter to keep all the debris away. Keeping this up might not be easy, but then Biocube aquarium is there for you.
Despite all this, is the Coralife size 32 LED Biocube aquarium the best choice in terms of quality and performance?
Is there a better option to consider? Is it really worth it? Well, we are about to find out.
Coralife Biocube 32/16 Review
Coralife Biocube aquarium features a hinge top canopy design. Added vital features are temperature control, LED lighting, an integrated timer, clear glass back panel, and an adjustable filter.
The tank has its filter in the back for ease of use, so there's no need to adjust anything to accommodate the filter. Also, because of this construction, nothing comes in the way of the beautiful sight you get to see every day.
Beautifully Designed And Constructed
The Biocube aquarium's beauty will stand out wherever you put it. The first very noticeable feature of the Coralife size 32 LED Biocube aquarium is its design, and the way it is was mindfully constructed.
With its sleek modern hood with a vibrant LED viewing area and hinge top canopy design, the aquarium will enhance the beauty of wherever it is being placed. Also, this aquarium can be viewed from 3 angles.
The tank has its filter at the back panel for easy use, so no adjustments need to be made. Once you place your plants and tank ornaments, they can stay where they are as the filter is fixed at the clear glass back panel for easy view.
Useful Temperature Control
If you value the lives of the creatures in your aquarium, you must pay proper attention to your tank's water temperature. The water should never be too hot, neither should it be too cold, or it's after effect will be disastrous.
However, there is no need to get all worked up over this, as the Coralife size 32 LED Biocube aquarium offers you a solution to this.
The led Biocube aquarium has been designed with temperature control to set the water at the right, optimal temperature to prevent harming the life in your tank as a result of unstable water temperature.
It even has a cooling fan that serves to prevent the water from getting too hot as per the LED lights.
Perfect In-Built Filtration and Pump
Purchasing a filter isn't the end as you have to learn to manage it appropriately— there is cleaning, maintaining, and adjusting to be done.
But don't worry because LED BioCube aquariums ( Coralife BioCube 32 and Coralife Biocube 16) have an in-built filtration system and a customizable filtration chamber that will ease you off of any filter related stress.
It has a compact and customizable filtration system, this being the customizable filtration chamber hinge top canopy. You can get the filter customized with a media of your choosing.
The compact filter has a submersible pump, dual intakes, and an adjustable return nozzle. With the dual intakes and adjustable return nozzle, you can ensure water finds its way back into the tank.
Filters are essential for aquariums, and thus the many options available might eventually get you all confused. And of course, just going into the market to purchase a filter doesn't just make it easier as you still need to set it up.
The Pump
Better than other pumps you will get for the same price range, the Coralife BioCube has a quiet submersible pump dual which is way quieter and more modest.
This aquarium's quiet submersible pump dual intakes coupled with an adjustable return nozzle are what make up the in-built filtration system.
There are three chambers in its compact and customizable filtration system– one filtration chamber to hold the submersible pump, one for algae and bacteria growth, and one to hold the phosphorus-based filter media and the heater.
Perfect LED Lighting
The Biocube Aquarium features LED lighting and timer capabilities. There are two lighting types: the blue LED for a 60-minute moonrise moonset functions for stimulation, and the white LED for an automatic 30-minute sunrise sunset simulation.
This automatic 30-minute sunrise sunset setting gives bright white lights for daytime, and the 60-minute Moonrise moonset gives sparkling blue Moon glows for nighttime.
This aquarium has in-built color enhancing LEDs for maximum beauty of your aquarium.
Lightening and Ambience
A lot of persons do not even think lightening is an important feature of a true fish tank probably because they are used to simply seeing glass fish bowls that can be placed on counters whose only means of getting light is the lamp placed directly beside it.
However, if you really want a fish tank, the lightening is as important as the fish tank itself.
Biocube has an inbuilt 24 hours timer with three independent channels, color enhancing LEDs for maximum beauty to make your tank breathtaking. Its two types of lightning Blue LED, which provides for up to 60-minute moonrise moonset functions, and White LED for sunrise stimulation.
These color enhancing LEDs keeps your aquarium looking as natural as possible.
Helpful Integrated Timer
At the topmost part of the sleek hood- with led lighting and timer capabilities- is an integrated 24-hour timer with three independent buttons.
This integrated hour timer with three independent channels automatic feature sees to the overall aesthetic of the aquarium. You can easily set the integrated 24-hour timer to meet your tank's requirements; the timer switches the light from time to time in accordance.
Fit for Fresh As Well As Saltwater
Be it the size 32 led BioCube or Coralife BioCube 16, they both have enough space to accommodate your decision on fish, plants, Coralife, and other items; be free to customize your aquarium the way you like,
Extremely Durable
Considering its sleek modern hood with vibrant LED viewing area, the BioCube, definitely, looks beautiful. Although lots of people suggest fragility, this aquarium is very durable.
All of the materials used for the aquarium parts, especially the kind of glass used, are of high-quality and long-lasting.
Low Maintenance
Both the size 16 and size 32 LED BioCube aquarium are up to the task of handling the choice of your fish, corals, and plants, and other items and they don't require constant maintenance.
The filter works great and time LED lighting gives your fish the desired natural look, and the temperature is well controlled to remain at the optimal position.
Extended Versions of Coralife Biocube
Mostly based on popular demand and to ease the burden on fish keepers, Coralife has brought two extended versions of its aquarium starter kit:
Complete saltwater fish only bundle
This Biocube Aquarium combines everything you will need to get your saltwater aquarium started. This Coralife size 32 LED aquarium is meant only for saltwater fish.
It includes some of the following: Coralife deep hydrometer, pharmaceuticals saltwater master test aquarium kit, 100 ml w/50 ml measuring cups, Biocube algae cleaning magnet, etc.
Deluxe complete Reef package
This Coralife size 32 aquarium combines almost everything you need to get the Biocube Aquarium Reef started. Included in the Reef package are the: Biocube stand, Egg crate, Black styrene, Coralife digital aquarium thermometer, etc.
However, the included stand is the newly updated Biocube stand, which features a solid black panel for added stability with no glue needed.
Pros and Cons
At this point, having learned much about the LED Biocube aquarium, we should know what its pros and cons are.
Pros
light heat.
Easy to set up.
Pretty quiet
low maintenance.
It comes in a compact and attractive design.
customizable filtration system
Has a fan to cool the tank water
It has an In-built temperature and lighting control.
Great customer service
Cons
Lights malfunctions sometimes
No warranty.
How to Set Up Coralife Biocube Aquarium
Get a high-quality live sand
Stock up on Live Rocks
Set up the back filter
Wait for your tank to recycle
Pick out the right aquatic life
Keep up with Necessary maintenance
FAQS
Does the Biocube 32 have 32 gallons of usable water in the tank, or does it include filter water?
It does have 32 gallons of usable water, excluding the filter water. The filter water is entirely different from the whole tank water.
Do I need to buy a heater for a Coralife fish tank or is it in the kit?
Unfortunately, the Coralife Biocube 32 does not have its own heater. You might have to get from the stores separately.
Final Words
The idea of owning an aquarium or a fish tank is quite tempting. It is therefore important to understand that this dream comes with a price. You need to have the time and willingness to put in the effort to maintain the fish tank.
So far so good; we can say the Coralife Biocube aquarium kit has been created to keep your mind at ease and help achieve your dream of owning a tank even if you are a novice or do not have much time to spare.
With this Coralife Biocube aquarium review, we can justly say that the tanks have been crafted with your imaginations, needs, and taste in mind. Therefore, invest in this tank today and see your imaginations transcend into reality.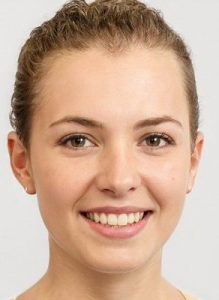 Latest posts by Kelly Stanley
(see all)