Filtering water manually can be exhaustive, so most people prefer using a canister filter but choosing the right filter still matters in getting the task done correctly.
The Fluval 406 canister filter is recommended for efficiently and effectively filtering to give cleaner, healthier water in your tank. It is a product from the reputable Hagen Inc., which is known for its high-quality products.
This Fluval 406 review guide shows the merits, effects, and features of this canister filter and the reasons it is recommended for use in households or industrial tanks.
A Run-through of the Fluval 406 Canister Filter
Fluval series is known for its efficiency and long-lasting performance; thus, the Fluval 406 series was built on the Fluval 405 series. All products under this brand name strive to give off quality and value for your money.
The 406 offers an improved filtration performance than the previous series. Read on to explore the features 406 Fluval Filter offers.
Fluval 406 Filter Review
The Fluval 406 aquarium filter is currently one of the best performing filters, with many great features making it a preferred brand. It has a better filtration system than most others; maintaining a canister filter is not an easy task considering a canister's design.
Still, the Fluval 406 has a less maintenance frequency, and it also has a faster setup and quieter operation, making fishkeeping an enjoyable hobby instead of a task.
The Fluval 406 design, unique to it, is the square-shaped design that holds a larger quantity of water, about 35 to 50% more than round-shaped filters of the same size.
The shape allows for capacity differentiation even though the dimensions could be similar. This is advantageous because it allows better water flow through a cleansing path that provides contact with the filtration media.
5 Benefits Of The Fluval 406 Filter
Easy maintenance and cleaning due to the aqua stop valves, easy-open lock clamps & quick-change mechanical media features.
Fast and easy setup via its self primer, eliminating the need for manual siphoning.
Quiet, almost noiseless operation due to its sound-dampening impeller.
It fits into big sized tanks up to 100 gallons.
Advanced filtration method; can easily remove the harmful content in your tank.
Hands-on Fluval 406 Reviews
The Fluval 406 allows excellent performance, maximum versatility, and quiet operation due to its sound dampening impeller. It provides superior filtration, ideal for all aquarium sizes, though preferably used in a large-sized aquarium.
This device can be used both in saltwater or freshwater aquariums. This aquarium filter gives a superior fitting capacity by utilizing large media capacity and a sufficient flow rate.
It has advanced motor technology, and it maintains a healthy flow between scheduled maintenances. Its operation is quiet because of the Precise-engineered bearing, which minimizes impeller vibration and reduces noise.
The filtration process of this device is multi-stage. The filtration stage is separated for minimal maintenance, and it uses the whole canister volume to optimize filtration efficiency.
The mechanical step involves a large capacity, vertical twin foam pre-filters absorbing more debris and prevents clogged media.
The Chemical and Biological stage involves the Independent modules allowing easy and mess-free media removal.
This aquarium filter has quick and easy maintenance, which spun from its AquaStop Valves that ensure water flow without disconnecting hoses, eliminating leaks and mess. It has a lift lock clamp that secures and locks the motor, housing it in place quickly.
There is also a quick-change mechanical media whose class fiber ensures strength and durability. The Fluval 406 has an instant prime for an instant start-up without the need for manual siphoning.
Fluval 406 Filter Comes Inclusive Of:
4 x foam pads
4 x 70 g carbon
2 x polishing pads
2 x 120 g BioMax
AquaStop valve assembly
Ribbed hosing
2 rim connectors
Intake tube
Intake strainer
Output nozzle
2 rubber connectors
Instruction manual
Quick start manual
Things To Know About the Fluval 406 Canister Filter
Advanced Motor
Pumping Power lies in the principle that the more powerful the motor, the faster it can work and pump more water again. The 06 series filters are powered by a motor engineered for complete reliability and maximum efficiency with minimum noise.
The Fluval 406 Filter Motor filter has an advanced motor that sets it apart from its predecessor, the Fluval 405 05 series. It is also sealed to ensure reliable operation.
Easy To Use And Maintain
AquaStop Valve gives off ease of use. It allows the filter cover to be opened for routine cleaning and maintenance, and the system can be started up again without the need for priming.
Foam Screen Frame
Its foam Screen Frame is vertically erected and can be removed without having to remove the media baskets. It provides a highly efficient initial stage of mechanical filtration.
The large surface of the foam takes in wastes that will eventually be broken down or held. It prevents the clogging of biological and chemical media while enhancing overall filter effectiveness.
Intake Strainer And Output Nozzle
Intake Strainer has a clog proof, wide-mouth design to ensure steady rapid siphoning. The Output nozzle gives a steady flow of purified water.
By dispensing water in a robust vast flow, an agitation effect is created, which breaks down waste and keeps it in suspension until it is siphoned away with an Intake Strainer—the more solid float, the fewer settle, which makes for a cleaner, and healthier tank.
High Flow Rate
This device has a flow rate of 1450 LPH (383 US GPH), effective for large-sized tanks. The idea behind effective filtration is water circulation; therefore, the more water filtered per hour, the cleaner the tank is.
Water circulation is also necessary to steadily replenish the supply of oxygen in the aquarium. The faster a filter can turn over the tank's content, the cleaner and more oxygenated the water is.
The greater the filter media volume, the greater the mechanical efficiency and biological activity that will take place in the filtration process.
The Fluval series has been designed to optimize canister volume in all four models and to accommodate multiple filter media options while also increasing the pathway through the canister giving the water more contact time with the media.
Features of Fluval 406 Filter
There is a long list of Fluval 406 features, making maintaining your tank easy and worry-free as possible.
It has a patented Aqua-Stop Valves for easy hose disconnections and single-motion lift-lock clamps. These lift-lock clamps help makes cleaning and maintenance easy.
There are multiple removable filtration baskets with the necessary media for mechanical, chemical, and biological filtration.
A modified motor hydraulic performance reduces the need for frequent maintenance and increases flow rates and head pressure.
Ability to fill up an aquarium of 100 US Gal / 400 L.
It has an easy and worry-free water filtration performance giving off cleaner water in your tank.
It has hose lock nuts security.
An impeller cover that is less prone to damage.
Better water flow, which allows contact with the filtration media.
Efficient priming system which beats manual siphoning.
The Bio-Foam media gives it a better biological filtration.
Setup And Optimization Of Fluval 406 Canister Filter
Setting up the Fluval 406 for use is straightforward but sometimes not so simple, especially for a first-time filter user. Watch this YouTube video to see an easy setup of the Fluval 406.
The Fluval 406 filter Specifications includes:
A flow rate of 1450 LPH (383 US GPH)
Head Height (max) of 2.25 M (7.5 FT)
Media Capacity of 8.5 L
The wattage of 120 V/60 Hz – 23 W and 230 – 240 V/50 Hz – 20 W
Dimensions (L x W x H): 25 x 20 x 50.8 CM (10 x 8 x 20 IN)
To get the best from the Fluval 406 filter, there is a Fluval media basket that could supplement the filter's performance. The filtration stages are the mechanical, chemical, and biological stages, which, when a specific media is supplemented with it, would give additional filtration to any of the stages you decide to implement.
The media includes: Fluval Biomax, Fluval Ammonia Remover, Fluval Carbon filter media insert, Fluval Foam Filter Block, Fluval Clearmax Phosphate Remover Filter, Fluval Zeo-Carb, Fluval Fine Filter Water Polishing Pad, Fluval Pre-Filter Media, Fluval Peat Granules, and Fluval BioFoam.
The media are for various purposes like removing ammonia, growth of nitrifying bacteria, etc. but acts as a screen for debris depending on where it is placed in the filtration sequence.
Cautions When Using Fluval 406
Special care should be taken when using the appliance and thoroughly dry it to prevent electric shock.
It is best to use the mechanical stage first to ensure the water will be free of debris when it flows through biological and chemical stages.
It is necessary to prevent chemical media from getting clogged by macro and micro-particles.
The connectors instruction manual should be read thoroughly.
The appliance should not be used for anything other than what it was intended for.
Regular maintenance is required to get the best out of the filter.
Buying The Fluval 406 Canister Filter
The Fluval 406 Canister Filters might be seen as expensive, but it is a good value for your money because it is a quality product.
A highly recommended place to buy this filter is Amazon, which offers a great discount than a retail store. It also provides a guarantee on the Canister Filter, so you are covered if the product received does not match what is expected.
Pros
Though this might seem more expensive than other products, it still gives value for its money.
This aquarium filter has a four media basket, which helps separate media easily.
It also comes with a three years warranty.
The Flow Rate of 1450 LPH (383 US GPH) allows water to reach the media adequately.
Has a high suction power.
Easy to use a self-primer.
Cons
Like most filters, it doesn't seem very easy to set up at first except for prior experience, but watching the setup video is helpful.
This device is not recommended for small tanks like 20 gallons because of the high flow rate.
FAQs
Which is more advisable to get a Squared Canister Filter or a Rounded Filter?
Due to shape and design, there is an assumption that round canister filters hold more water. However, this assumption has been proven wrong.
The Fluval 406 has a better capacity than the rounded version due to its square-shaped canister design. Its shape can hold 35-40% more volume than a round filter; more filtration media can fit into the four media baskets conveniently.
Does the 406 Filter come with filter media?
The answer is Yes. This aquarium filter comes ready-made with filter media to use immediately, so you do not have to worry about getting a filter media yourself.
What is a suitable position for keeping the filter?
The Fluval 406 filter is best kept in an upright position, preferably underneath the tank, to allow better water flow into the tank.
The benefits of using the Fluval 406 filter is endless and cannot be fully explored until it is utilized.
Check out Other filter Alternatives:
Cascade 1000 Canister Filter Review
SunSun HW-304B Pro Canister Filter Review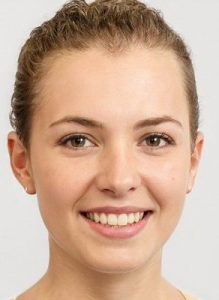 Latest posts by Kelly Stanley
(see all)